At one point or another, we all have probably heard an excerpt from Elizabeth Barret Browning's famous poem "How Do I Love Thee". This timeless poem has been used on so many single women over the last two centuries that turned into one of most prominent romantic gestures for her.
There are many forms of love and many other romantic gestures, but one thing is clear – it's just as important to show your love as it is to say it. So step away from that poem – here are some of our favorite ways to tell that special girl how much we love her.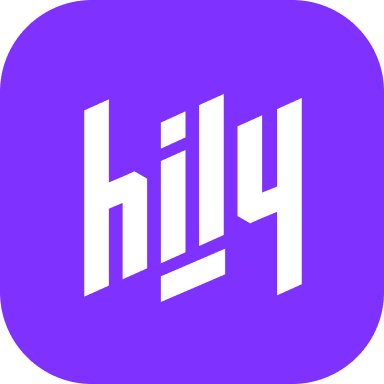 Get Hily dating app! We have over 26 million users with whom you can establish a meaningful connection based on what you're looking for.
Install app
The Importance of Romantic Gestures
If you're the pragmatic type, all of this romance can seem a bit pointless. Trust us when we say it isn't. These gestures make a huge difference in your relationship. They communicate that you value her enough to put in some effort to do something special.
How do you pull of a gesture that will truly make her feel amazing? The trick is to prioritize your time and imagination over money. When she sees that you had to put thought into your surprise, she'll be immensely happy with you.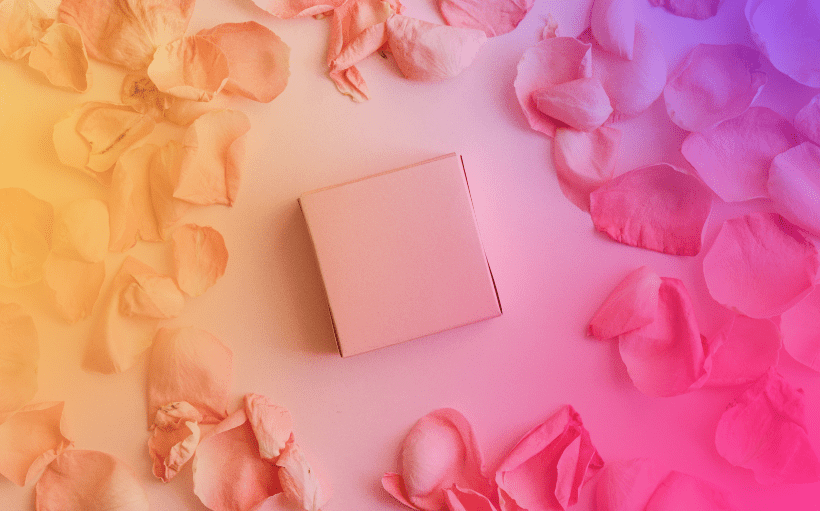 Little Ways You Can Show How Much You Love Her
When thinking of romantic gestures for her, you don't have to go big and bold. Sometimes, the best romantic gestures for her are small. But even when they are little, romantic surprises are a great way to show just how much you are in love. And this way, you don't have to break the bank or set foot out of a casual setting.
1. Take kissing selfies and set them as wallpapers
Sweet, intimate, and a perfect excuse to kiss the face that you love so much. Although this is far from being a grand gesture, most women love it when their partners want to take pictures with them.
With a kiss, you make the picture that much more personal and meaningful to her as well.
2. Buy her something she's been wanting for a while
When it comes to any kind of 'I love you', you can never go wrong with a surprise gift. Especially when it's something she's been wanting for a while.
Everyday life is busy, but surprising her with the gift she needs the most is a super romantic way to show how much you care.
3. Bring her breakfast in bed
We know that this is one of old school romantic gestures. But it just works! This timeless show of affection and care is one of those small gestures that she will talk about for weeks to come.
As an alternative, you can also up the ante of your display of affection by sneaking in a few love notes. Leave them in places like her purse, car visor and more. This will make sure that your affection is felt from the moment she wakes up to the moment she comes back home.
4. Buy a gift card to her favorite store
If you pay attention while she's talked about it, you most likely know her favorite store. Or at least, the stores that she claims to love. Buying and surprising her with a gift card to that store is a small gift that will give her a few hours of excitement and enjoyment.
The best part is you get to watch how you made your partner happy.
5. Bring her flowers
A romantic gesture that's easy for anyone to achieve is getting your loved one a bouquet of flowers. The flowers don't always have to be fancy or in large amounts. But they should tell her that you love and care about her.
If you can't find flowers that fit her personal preferences, that's ok too. Simply throw in a love letter for her and let her know with your words how much you love her.
6. Buy her favorite food
It doesn't have to be a special occasion to treat her to her favorite treats. All you have to do is know how to deliver or make it.
If it's possible to make something her favorite yourself, you could earn some extra brownie points by making it at home and bringing it to her. As long as you put the effort into it, most homemade items will have your partner's face beaming.
7. Have a picnic
When it comes to romantic gestures for her, one of the best ways is to curate and plan a picnic date together. You'll have the time to focus on each other and even give yourself a chance for some physical affection.
Make her favorite meal out to your favorite spot and enjoy some time with each other. Always feed her the last bite of food as a little note to show how much you love and want to spoil her.
8. Frame a picture of the two of you
One of the best romantic gestures you can make is simply getting one of your favorite pictures together framed. When you are in a healthy relationship, you'll want to show each other how much you care in little ways.
This is especially great if you happen to have a long distance or open relationship.
9. Send her sweet texts every morning
When those virtual dates aren't working for your long distance relationship anymore, you can make any stressful day better by sending her a text in the morning.
Something as simple as "Good Morning Beautiful" can do wonders for her mental health and make life easier for her in general. It doesn't take much time or effort for such a good morning text. But probably, that's one of the most romantic gestures you can give to her.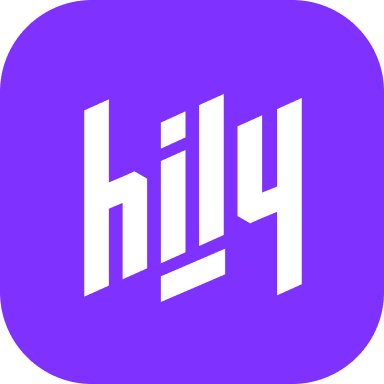 Download Hily app and connect with singles online! Use fun icebreakers and pass our Compatibility Quiz to let the conversation flow effortlessly.
Get Hily
10. Give each other a happy ending message
When you think of romantic gestures for her, sometimes it's best to think of ways to end the day. After that virtual date while you are on that business trip, send her a good night message telling how much you love her and how much she means to you.
Ending day like that gives her a lot of reassurance of what exactly she means to you.
11. Rent her favorite movie
Watching movies together may not seem like one of those grand romantic gestures. Bur in this case,  just paying attention to what she likes can make her feel amazing.
Make sure that she's wearing her favorite comfy outfit, put the video on, and of course, make sure that her favorite snack is available for her. After all that, all you have to do is spend the night watching your favorite girl enjoy her favorite movie.
12. Buy small gifts on regular days
As you spend quality time with her, you may feel like every day should be filled with just a little romance. Everyone also likes surprises. So it makes sense to treat every day like a first date and get her just a little something. Even a candy bar can convey your romantic feelings for her.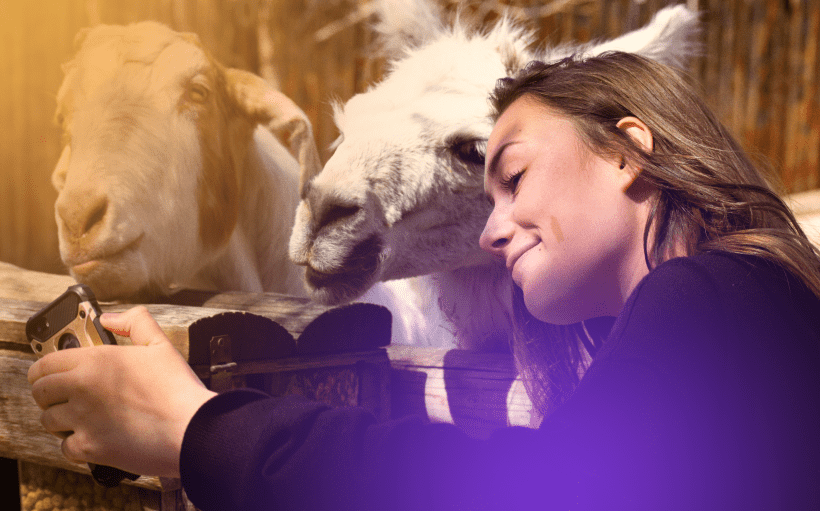 Unconventional Romantic Gestures to Show Your Love
Grand gestures of love don't have to be conventionally romantic or have love written all over them. Instead, they can be silly, strange, or weird things that you enjoy about each other.
After all, when it comes to long term relationships, "I love you" and "I feel safe and comfortable around you" are one and the same.
13. Record funny videos on her phone
Romantic gestures don't have to be grand romantic displays. Instead, they can be something light-hearted and silly. Take the time to record a couple of silly videos on her phone.
It can be as small as filming something the cat did that you thought was funny. Or it can be an entirely choreographed stunt on your part that you know she will laugh at.
14. Take a class together
When making a romantic gesture, think of the ways you can spend time with each other. Perhaps you want to learn a new skill? Perhaps she wants to get her man cooking? Or maybe you both want to learn a new language?
Taking the time to not only suggest a class together but also following through and taking that class is one of the best romantic gestures for her.
15. Book a surprise appointment at an animal cafe
As you think of a romantic gesture to show how much you love her, you may imagine something grand. However, as you think of her likes and dislikes, you may find something to say I love you that's a bit better.
Animal cafes are becoming increasingly popular as the days go by. There is no shortage of them either. So, find out her favorite animal! If there's one in your area that focuses on that animal, take your girl to enjoy some treats and sweet animal faces.
16. Plan a scavenger hunt
A non-conventional romantic gesture that always goes well is a scavenger hunt. If you do it right, you can even lead her to a surprise at the end. Perhaps you can end it with an at-home spa day with a gift basket filled with her favorite body cream. Or end the hunt by having the last clue make her light candles and bring out a homemade meal. There are many ways you can make a hunt more romantic.
17. Slip into bed naked
As you think of romantic gestures for her, it may not come to your mind that something sexual can also be considered a romantic gesture. By slipping into bed naked and waiting for her you will not only take her by storm but you will also very likely get a laugh out of her as well.
Related reading: Want Some Spice? Add a Sexual Surprise to Your Sex Life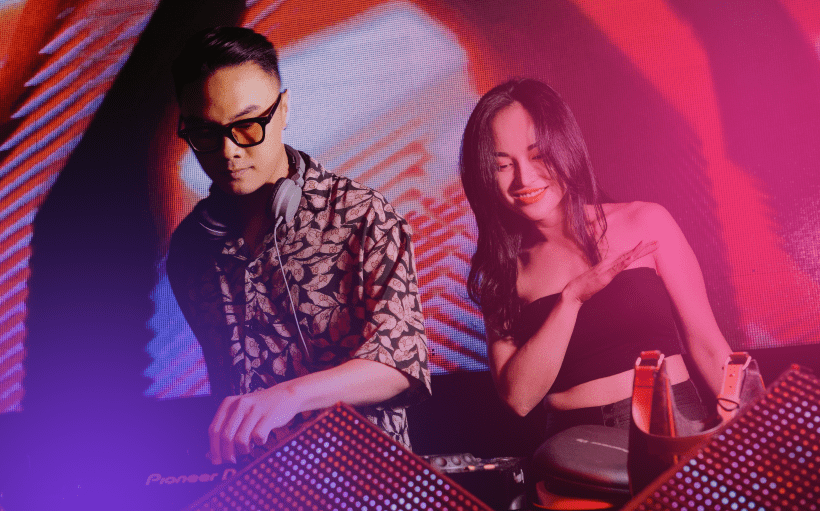 Kick It Up a Notch
Now it's time for the big romantic gestures. These are essentially the equivalent of standing on a rooftop and shouting your love for all to hear. So, let's see our favorite grand romantic gestures.
18. Surprise her with concert tickets for her favorite singer or band
When you think of romantic gestures for her, think of the things she loves aside from you. Learn exactly who her favorite artists are and get the both of you a set of tickets to go see them the next time they are nearby.
When it comes to romance, sometimes the best part of it is getting to watch her be happy as you journey through life together.
19. Surprise her with a big public display of affection
Gather up her friends and create a flash mob at the park to show how much you love her. Rent a banner to hang across her favorite place in time. Throw a surprise party by inviting all of her friends to a special dinner in her honor.
While it doesn't always have to be big, it's always fun to see the look of shock on her face when she realizes what's going on.
20. Make a list of 100 things you love about her
A big way to show affection is to write something, from poems to stories. For centuries, writing and romance have always been melded together. Why not use this experience for your relationship?
But how can you make it more personal? Easy: by telling her exactly what you love about her. Write a list of at least 100 things you love about her and when it's done give it to her as a gift.
21. Cook a romantic dinner
Sometimes the most intimate thing you can do for her is cook. Find a nice meal that you both like and make it the best way that you can. It may seem small to some, but a romantic dinner for her is a great way to say "I love you".
22. Send her a care package
There are times when the one you love has to be far away for some time and you don't want to feel far away.
By taking the time to create a care package for her and sending it out, you'll show how much you love her and that you are constantly thinking of her.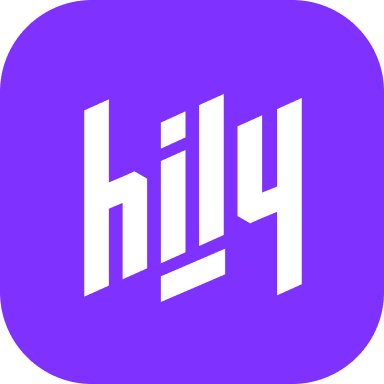 Join Hily community! So many singles to chat, flirt, make friends with, and start a romantic relationship. Check it out and see yourself!
Meet your person today
23. Help her check off her bucket list
Ask to see her bucket list and choose just 5 big items to help with. What exactly you do depends on her wishes. If she wants to go skydiving, surprise her with some lessons. If she wants to travel somewhere start making plans to talk with a travel agent.
There are many ways to help her with her bucket list, and that effort will not go unnoticed.
The Best Romantic Gestures Are Sincere
It doesn't take a lot to say 'I love you', but there are many kinds of romantic gestures. We've collected our favorites, but the choice is all yours! Our final recommendation is to pick something that matches her personality, fits your capabilities, and shows just how much you understand her.