How do you keep your sex life exciting and your love life moving in the right direction? Keep things interesting by offering your girlfriend or boyfriend a sexy surprise from time to time. It's true! A sexual surprise isn't just fun. It's a way to change things up and get out of a boring sex rut.
"Any time you throw in a surprise — a last-minute trip, an unusual date location, an unexpected gift — it sends a signal from your brain's reward center that stimulates the rest of the brain, including the areas that register love and bonding."

Read Montague, PhD
Don't worry! There are still plenty of sexy moves to make your sex intimate and exciting. Try these ideas to increase intimacy and boost your sexuality!
Before You Plan Your Sexy Surprise
Among all, plan this as a pleasant surprise. Be very careful that you choose a surprise sex activity that they will really love. Don't be tempted to spring something on them that may not be a turn-on. There's a fine line between unexpected and disgusting when it comes to a sexual surprise.
To keep things pleasant, don't skirt the boundaries of consent. For example, waking someone up by performing oral sex on them isn't a good idea, and not what many people will consider a fun surprise. At least not at the moment. Remember, your comfort is important. A sexual surprise shouldn't require you to do things you don't want to do, enthusiastically.
And talk about sex! Communication is so important if you want to build a healthy relationship with plenty of amazing sex. Learn what your partner's fantasies are. Share your fantasies with them. This will help you to create a bit of a sexual surprise list in the back of your mind. Then, you can pull out an interesting idea that is sure to give them a new, amazing experience.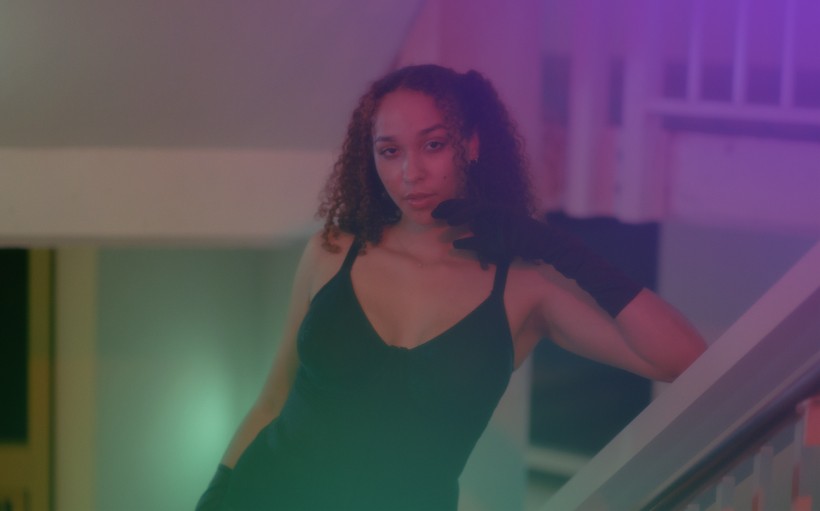 Learn a Sexy Trick
"Where did you learn to do that!" That's the kind of response you will get after great sex when you show off the latest sensual trick you have learned. For example, you might learn to deep throat, experiment with pole dancing, or develop the kind of muscle control that can bring your partner to intensive orgasm.
Watch movies, talk to your partner about tricks they have always wanted to try. Then, start practicing!
Unveil your surprising new talent during sex. Your partner will be blown away by the unexpected bit of spice you just added to your sex.
Talk Dirty in Another Language
Did you know that position "de la levrette" is French for doggy style? That may not be the sexiest-sounding phrase, but dirty talk is often better when you say things in another language. Besides, if you feel shy, saying it in French or Italian might make it easier.
There's no need to master a language, you can add some excitement by learning a few raunchy phrases to use while making love.
Get Them Excited With Some Sexy Texts
Many women and men love receiving surprise texts that are a bit naughty. Texts are also a great way to describe exactly what you want to do to someone when you are too self-conscious to say it in person.
You can leave a sexy note telling them to expect a wild fantasy night. You can also go as far as telling them in deep, raunchy detail exactly how you plan on using your hands and mouth to absolutely blow their mind.
Go Skinny Dipping
Keep your man happy by taking your surprises to the next level! Surprise him in a way that only he can fantasize about! This spontaneous play is sure to get your partner all fired up. Dress in a long trench coat, and invite them out for a drive. When you reach a private lake or pool stop and suggest going for a swim.
He'll probably ask a few questions, such as where the bathing suits are, or if it's actually ok for the two of you to do this. He'll be pleasantly surprised when you take off your coat and step out of the car in the nude as you beckon him to follow.
He'll want to run after you and join in after watching you. After all, there's nothing wrong with enjoying a bit of eye candy every now and then.
Spend Time Kissing
All good sex starts the same way. Lots of kisses. Take your time and simply enjoy finding pleasure in your partner. Point out exactly what you like about them, and indulge in their warm body. Let your feelings be known. Your boyfriend or partner isn't just one of your friends, they're so much more.
Try different ways to kiss as well, you may find that you both enjoy a lot more tongue than you realize or that you both enjoy hot kisses across certain parts of the body. It's in our nature to enjoy our partner thoroughly and kissing is a very important step in the bedroom.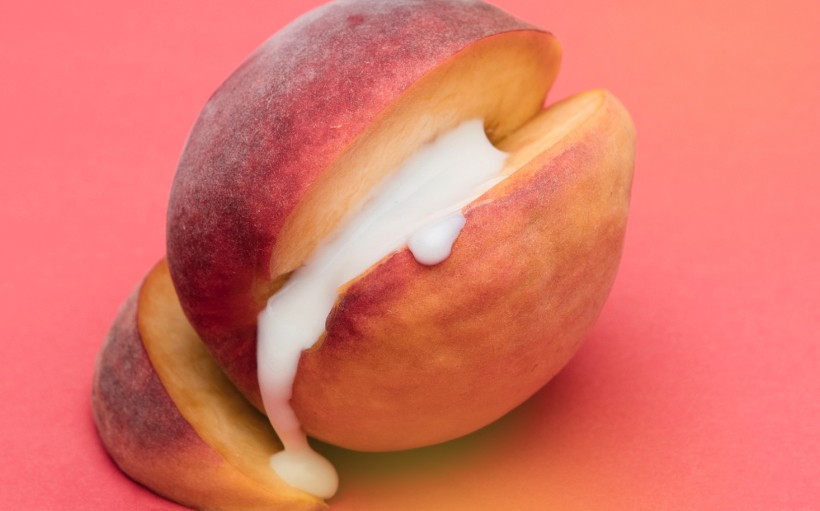 Experiment With Some Kinky New Toys
Sometimes finding time in bed also means bringing out lots of new surprises. Perhaps you have lost your edge or you want to keep them more interested than the last time you had sex. For many that dream is made into reality with the help of sex toys. They are used all around the world in many different ways, all of which lead to sexual pleasure.
You guys can surprise your partner by buying a few and letting them choose which ones they want to use. Always remember to practice toy play safely and to not choose anything that you are not sure they can handle.
Try Different Sex Positions
It's time to change things up with some fun sex moves. Are you stuck in the missionary position? Try something new! Hell, make a commitment to try and master a new position each time you do the horizontal tango in your bedroom.
We recommend that you start with something simple like the cowgirl position. Then, you can switch that up with the more challenging reverse cowgirl. Before long, you will discover what your new favorites are!
Play Some Hot Sex Games
Add a sense of fun to your relationship by taking a special trip to your local Spencer's gifts or novelty store to pick up some sex games to play in bed. There is no shortage of these, and they include dice games, cards, and board games.
Playing games is a great way to try new things, and even inject a bit of humor into your romantic relationships. If you want to increase the fun sexual energy in your long-term relationship, give this a try.
Try Role Playing
Show off your spontaneous side and plan out a role-play with them. Greet them at the door while wearing an incredibly short skirt, or perhaps a tight-fitting dress costume such as a maid's outfit or a nurse's uniform.
Roleplay also has the ability to give you surprises as well. You may find that while beckoning them into your bed that they may also get into character. You may find that they start calling you pet names such as baby and more.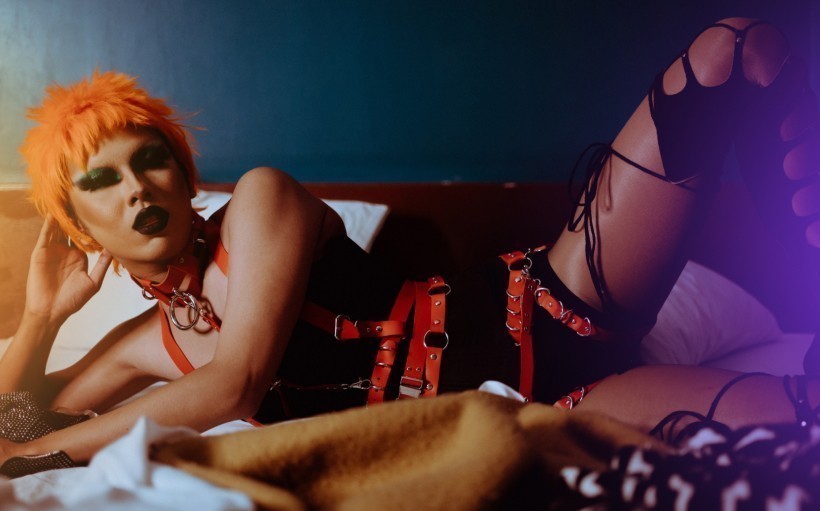 How About Some Light BDSM
We've found that most men are turned on by the idea of a little bit of BDSM. Don't worry, if you are a woman who likes a bit of kink, you aren't alone either. In any case, it's worth giving it a try. Relax, you don't have to go full-on torture.
Start with some mild dominance scenarios. Maybe get a bit of soft rope or some padded handcuffs. Perhaps a feather tickler and a riding crop? Whatever you do, don't forget to play safe!
Get Naked And Serve Them Dinner
Some say that the best way to someone's heart is through their stomach. Food has the ability to affect us in many ways – our moods, livelihoods, and so much more are affected by the food we eat. In fact, many foods are considered to be powerful aphrodisiacs that can definitely up your performance.
Next time you want to put them in the mood try getting naked and giving them both a meal and a show as you walk around the kitchen naked. Allow them to enjoy the sight of your body. You can also up the ante by creating a meal centered around items that are considered to be aphrodisiacs such as oysters, figs, strawberries, spicy peppers, and more.
Bring Out The Sex Jar!
A sex jar is like a chore jar, only fun. Fill the jar with slips of paper that have different sex acts and other erotic jobs. Use your imagination. They can be anything from sweetly innocent "kiss for 15 minutes" to something really kinky that you only agree to do a few times per year.
Switch Things Up
This is a bit sneaky, so be sure you know your partner well. In this surprise, you will nix sex for the night. Feign a headache or simply being busy. Then surprise your partner with a sudden reversal. Let them know that sex is definitely on the table, and that you are initiating it. They are sure to appreciate their new luck and are eager to take part in whatever you have planned.
Make Sex Challenging
Could you bring your partner to orgasm blindfolded? Could you edge off your own orgasm even if your partner was pleasuring you intensely for more than an hour? What about keeping your energy levels up for a full week of daily sex? Sexual challenges add new excitement to your bedroom. They also encourage you to develop a sense of control over your body. Ultimately, these challenges can make you better at sex, and that's a win-win.
Break The Rut with Spontaneous Sex
Sometimes the best sexy surprise is simply being spontaneous. Next time they enter the room pull them in for a kiss and lead them to the bedroom for a night of intimacy. Don't be afraid to try some of the other suggestions that are listed in this article in order to keep things spicy and unexpected. You can keep your relationship erotic and exciting and your partner eager for more.
It's a Start
This list is by no means all there is. Your next task will be to do some of your own research for more surprise ideas – get online, read a bit, and even watch some porn on your own to increase your repertoire of surprises. The more the merrier.