Double texting means your decision to send another message before they answer your first request. Sounds pretty innocent, ha? But in the reality of relationships, this communication style usually comes from extreme anxiety, lack of trust in your partner, and willingness to control the frequency of your messaging because you're afraid not to find love if they go. Oops, it seems like we've got the wolf in sheep's clothing here!
But let's make things clear first, there is nothing wrong with text messages. According to Forbes, messaging has become the preferred method of communication for millennials, Gen Zers, and adolescents. Thus, if folks in these generations are dating, they are sending multiple messages to communicate lots of stuff. It's totally normal behavior today. Messaging is more convenient than phone calls, in the end.
But this excessive messaging reality has led to the double texting etiquette appearance. Have you ever heard about that? If not, check this post out! It will give you all the necessary answers: whether you should send any other message before you get a response from them, how long is OK to wait, and how to establish non-needy communication in your new relationships. Let's go!
In any need-to-know scenario, give it time – and avoid bombarding their phone.
Defining Double Texting in New Relationships
So, you've had a date, and you think it went well. You are interested, and you believe they are too. You shoot off that first text, "I had a great time tonight. Would love to see you again." You are waiting for a response, of course.
Welp! The response doesn't come. Now what? You wanted some reply that showed their interest, and it just hasn't come. What to do? Do you send a follow-up text?
If you decide to send another message, it could easily be what we call "double texting."
Is it wise? Probably not. But let's drill down into the details here, so you can honestly decide if you are really "double texting" or not.
Related reading: Right Person Wrong Time – It is Really All About Timing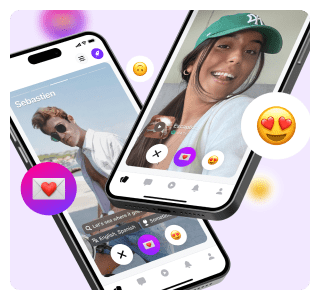 Had a great date, but received no response from them?
Don't fall into double texting – find someone who will like you for who you are! Get the Hily dating app now to click and connect with your dream person instantly!
Install Hily now
8 "Basics" of Double Texting
"If you're in the early stages of a relationship with someone new, try showing some restraint. After all, one message may be all that's needed for your crush to respond back."

Laura Bilotta, dating coach and matchmaker
You and your friends double, triple, and send multiple messages all the time. You have lots to tell each other all the time. And if you don't get a response from a friend right away, it doesn't matter. They'll respond when they have a chance. All of this is not considered "double texting," so what's the problem?
Well, that's not really working for a relatively new relationship. Check out the "basics" for double texting in this case:
Double texting is double texting: If you are sending a second text because you have not received a response to your first, then, yes, you are double texting.
The more you send, the needier you become: Yes, if you keep sending messages with no answer, you are more than double texting – you are sounding desperate and clingy, and that's pretty much a deal breaker for this new person.
No response is a response: Whether you wait a few minutes or a few days and still there is no answer, you don't need to wonder if there is interest. If there were, they would respond. Now the only exception here is if they ultimately respond with a reason for not answering you earlier.
Another topic is not an excuse: If you are double texting someone even about a totally different subject with the hope that they will respond this time, yes, your communication is a double text.
Your intentions are always evident: If you are trying to "hide" the fact you are sending a second text via a meme or a joke, etc., forget it. You are double texting.
Set your wait time and stick to it: Define an acceptable wait time for your new crush to respond after your first message – let's say, 24 hrs. In this case, if they don't respond, you are putting yourself in a position of being annoying and clingy if you text again. Before you hit send, think twice. Is there anyone in this day and age who doesn't have access to their phone within 24 hours? Not likely. Take the hint. They are probably ignoring you.
Letting go is also a rule: In the initial stages of a relationship (after a couple of dates or meeting online), if your new crush is now not responding to your texts after a good talk, put your phone down and just stop.
If you're angry, think twice: Do you really need to send that nasty goodbye text in that mood? That's okay if it makes you feel better. But remember that they may just have a good laugh at your expense. You're better off just texting your best friend how you feel.
Related reading: Moving Forward: Your Guide on How to Stop Loving Someone
3 Cases When Double Texting Is OK
There are some situations in which sending more than one text is perfectly fine. Of course, with friends, this is no problem. But when you have a new squeeze, there are also times when more than one is acceptable.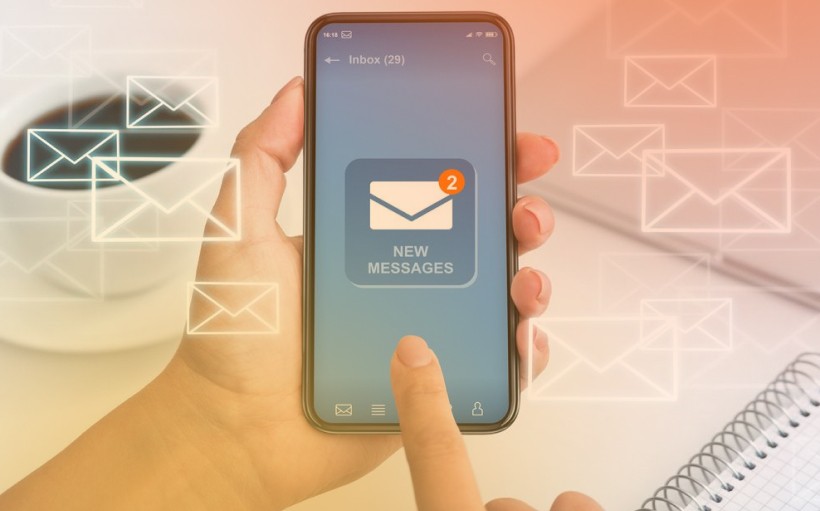 1. You Need to Cut a Long Message
You have had a first date. Together, you discussed some common interests and places you may want to visit for a second date. As a follow-up, you have researched and come up with many options. Now you need to send multiple text messages all in one run. 
In the example above, it's better to send several short messages in a row with possible options for the places you have found. One long text will be a bit much.
There are many situations like these when sending a row of messages is totally fine. You are definitely not double texting because it's all part of one conversation. But if, after this sequence of short messages, you send something new – that's already double texting.
2. You Answer the Questions Already Asked
During the online first date, a person may have asked many questions about you, trying to get to know you better. To answer them all, you may need some extra time. And when you send multiple messages in answer to these several questions, it's not double texting but a conversation.
3. It's a Meetup Confirmation
You have made arrangements to meet up, and you are texting to confirm the place and time. "Are we still meeting tonight?" You don't hear back. In this case, you are within your right to send a follow-up text.
Or you may show up at the designated place and they are not there. Then also, yes, you can send a follow-up text asking if they are on their way. And no, you are not double texting.
7 Rules of Double Texting Etiquette – Take Heed
By now, you are probably getting the idea of what is and what is not double texting. And it's important to understand and follow these "rules" so you do not come off as desperate, annoying, or worse, a bit of an online stalker.
Now let's get into some more detail about texting etiquette with someone when you have just begun to see them. Try to remember these tips so you come off looking like the confident, self-assured person you are rather than a needy, insecure, and perhaps a bit crazy person who cannot resist using their phone in inappropriate ways.
Related reading: Insecure Men: How a Fragile Ego Can Ruin Romance
1. Watch How Much You Text, Especially That First Time Out
You've had a great date. You're feeling all warm and fuzzy afterward. And you want to tell what a great time you had and leave strong hints you want to see them again. For this, you compose a nice long paragraph that leaves no doubt about your feelings.
If you get one word or a short phrase in response, take this as a hint. Your new squeeze is either not that interested or not into long text messaging. Your next text should be as close in length to theirs as possible.
If they respond to all of your gushing about the date, with a simple, "Thank you" or "Glad you had a good time," think very carefully about how you will reply. Their words are not intimate; yours should mirror the same lack of intimacy.
In the example above, your original mistake was coming on too strong, and now you should back off. Send a short reply. "Hope to see you again sometime," is about right (with no double text after that).
And after that, don't text again. If you get no response, move on. It's not like they've been in your life for months.
2. Wait for an Answer
If it's not an exception case, double-text is mostly wrong. Waiting for a reply after sending that first one can be agonizing, especially if you are infatuated. But sit on your hands if you must.
Busy yourself with other things. If you have a temptation to double text, text your best friend instead. Engage in some self-care activities – anything to avoid double texts.
After all, think about this logically. If they are truly interested in you, they would reply. You can't make someone have as much interest in you as you do in them. So what will a double text do to change that? This goes for voice messages too. Just don't do it.
3. Don't Double Text Unless They Do Too
People have different communication styles. And some just double-text naturally. If you send a text message and get multiple texts in reply, then you should feel free to double-text back.
Now, this doesn't mean you go overboard or get all "gooey." Your texting should have the same tone as theirs. They might send a text with a joke, followed by another a bit later with something funny or crazy that just happened to them at work. Take their tone as your own – your relationship will likely grow.
Related reading: How To Maintain Your Individuality While In a Relationship
4. Think About the Time of Day and How Soon You Send Your Text
Before you shoot off that text, there is more to think about than only what you will say. Here are a few tips as you consider when to send that text:
Morning: If your first date has just ended and you are feeling all glowy, it is really tempting to send off a message to say you had a fantastic time and tell them good night. There's something a bit intimate about texting goodnight to someone. But it might be wiser to hold off. You don't want to seem too eager – it can be a turnoff. Wait until the next day before you make contact.
Afternoon: During a normal day, most people are busy at work. If you send a message during what you know will be their workday, don't expect a quick reply. They may be too busy. So send the text, take a break, and wait.
Early evening: It is possibly a good time. It's past the dinner hour and yet not bedtime.
Night: Sending a text very late at night does smack a bit of intimacy that you two don't have yet.
If you can muster up the self-discipline, it would be great to wait a few days, even a week if possible. Then shoot off a quick message like this example, "I have been meaning to tell you that I had a great time the other night but have been so busy. Anyway, thank you."
Now you sound anything but eager or desperate. You're just a nice person with a positive attitude and a sense of social decency. If they're interested, they'll message back. If not, don't break the double-text rule. Move on.
5. Ask a Question, Then Get An Answer
Double texting depends on the context. When you text a message that says, "Thanks for a great evening," the receiver may not know if they are supposed to reply or not. But if you ask a question, they know you are asking for a reply. So, why not ask a question?
Here are some examples for your inspiration:
If you went to a movie, send a text like, "I think that was Johnny Depp's best movie – what about you?"
If you discussed a current issue over dinner,  you might text with a related attached article and say, "Have you read this?"
In this communication style, you can start a real conversation that is about much more than drooling over the great time you had. Such questions can cause you both to send multiple texts back and forth.
And there is less worry if you send a double text. You're having a true conversation. The offer for a next meet-up may also come along with this.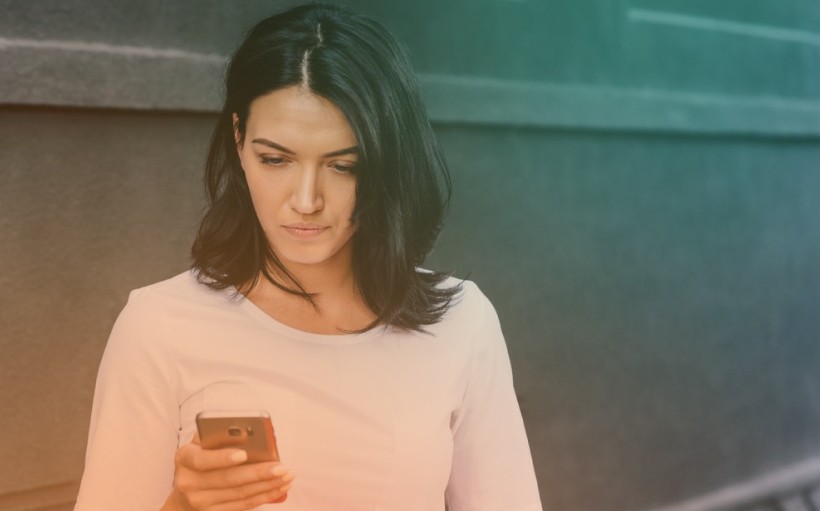 6. Consider They May Be Ghosting You
Let's say you have had a few dates already. You feel a connection, and your behavior has begun to show this. You have texted back and forth a bit in between dates.
Now, after this last date, you have sent a text and received no response. So you double-text and ask why they haven't responded. Again, no response.
It's time to consider they may be ghosting you. And the reason is probably that they have not felt the connection you did. It's kinda cowardly, but it's pretty common. They just ignore you until you go away. So get the point, just go away, and be glad it didn't happen when you were in much deeper with this person.
Related reading: When No Response is a Response – How to Know
7. Consider How Long You Have Been Dating
You know to avoid double texting after only a couple of dates. But if you've been dating for a few months, sending a double text is not a big issue.
If you've sent a text to your squeeze expecting a reply and have not gotten one, there is really nothing wrong with picking up that phone and double text. By the time you've been in a relationship for some time, you have earned the right.
Are You a Bit Wiser Now?
If you have started dating someone, and you have already developed romantic feelings for them, it's so tempting to keep up communication between dates with lots of text messages. Basically, you want to keep yourself in your new love's thoughts. But in doing so, you may achieve the exact opposite. You can become a pest and someone they find annoying and unattractive.
Your best approach? Don't send a double text. Wait for a reply before you text back.