Difficult people, situations, and events should not be regretted – they are often our best teachers. And maybe that is how we should look upon a divorce – as a great teacher. And in this case, dating after divorce symbolizes our readiness to learn from another great potential teacher. Are you truly ready for that?
Remember: it's not just the content of the divorce papers and the divorce process that has taught us a thing or two. It's all of the things that led up to that divorce. How and why the divorce came about teaches us too. After all, it is a failed relationship; if we learn from it, we won't repeat the same mistakes.
So now you are post-divorce, and life as a single is your new reality. For some, this brings lots of new challenges. For others, it is wonderfully liberating. But no matter what your life looks like now, at some point, you will probably enter the dating scene again. You may even follow some advice from friends who say, "Get right back up on that horse that threw you."
11 Tips to Get Ready for Dating After Divorce
Divorce can be compared to a death. There is a type of grieving process – even though you may be relieved and happy that you are out of a bad marriage. The following advice about getting back out there to begin dating after divorce comes from marriage and family experts and those who have lived it.
The most important thing you need for dating after divorce? Proceed with caution. And take these pieces of advice seriously.
1. Reflect on What Went Wrong
If you hope for future relationships to succeed, you must do some inner work first. And that involves taking stock of what went wrong with your previous partner relationship. The fault usually lies with both partners, even if you were the one who was wronged or "walked over." If that was the case, why did you allow it? And how will you avoid them in any new relationship when you re-enter the dating world?
2. You Need Time to Heal
"More important than the length of time is what one does during that time…It's important to be self-reflective and mourn the loss, as well as learn what one can 'do' better in their next relationship."

Christina Jones, licensed therapist
Whether you are hurt, angry, or both, these emotions do not go away quickly. And if you find that these feelings are not subsiding, you may need to consult a licensed counselor to help you work through that.
There are also support groups. You will hear a related story or two that will help you know you are not alone. But if you are not ready for dating, let alone a new relationship until you are through the healing process.
One of the worst things you can do is get into a rebound relationship while you are going through your divorce or immediately following it. You're not ready and could end up in a bad situation repeating your past mistakes unconsciously. And while you are healing, take these other steps.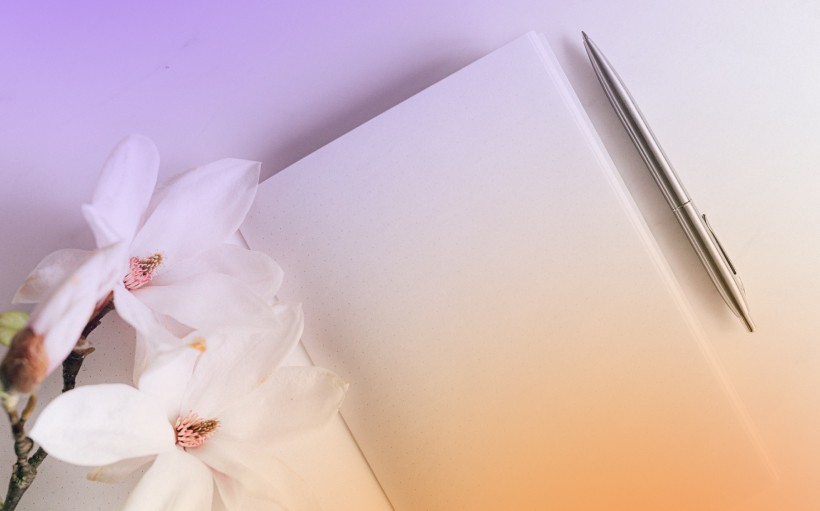 3. Spend Some Time Identifying What You Want in a Partner
If you've thought about what went wrong in the relations with your ex-spouse, and you have really gone through a healing process. As a result, you have far more self-awareness than maybe ever before. Remember – a bad marriage and a divorce can teach you many things.
Once you're ready to think about dating, you'll want to use all you have learned to identify the qualities you want in a new partner:
Is it important they have the same interests as you?
What values do you want this person to have?
How important are family and kids to you? Do they share the same feelings?
Keep your list focused on the biggies. You may have good intentions to find just the perfect person, but you will also limit yourself. It's good to explore new relationships that may offer exciting and new things you didn't even know you wanted.
4. Think About Your Deal Breakers
"It's not always possible to know what all of your deal breakers are in advance, because sometimes we need a bit of practice and experience dating to figure out what we do – and don't – want…and going overboard with deal breakers can actually make it much harder to find love that lasts…"

Justin Lehmiller, Ph.D., a social psychologist
You and your ex-partner obviously had issues. And there may be things that you know you will never tolerate again. You need to make a list of these things so that you can assess any new dating relationship you might have in the future.
You have every right to set reasonable expectations, including these deal breakers. Your own needs are the top priority now. Spend some time making your list and keep it flexible.
For instance, you and your spouse shared bank accounts and they took advantage of that as your relationship deteriorated. Now, you know you will never do that again.
And once you begin a dating relationship, you have every right to speak to those as that new relationship moves forward. There's no point in wasting your time with someone who will obviously not meet your expectations.
5. Busy Yourself with Other Activities
You probably already have a support network – friends, family, and even co-workers. If you need to get out (and you should), plan activities with them rather than begin looking to start dating right away.
Think about what you'd like to do to grow and develop yourself. This involves more than just normal self-care stuff. It means signing up for a course, joining support groups, getting a new hobby or two, or volunteering for a cause that's important to you.
And here's the thing about these kinds of activities. Not only will you feel yourself growing and developing, but you will also increase your confidence and self-esteem. And you will attract healthy people into your life, make new friends, and, ultimately, maybe a potential new partner you share a common interest with.
6. Engage in Research Therapy
"Retail therapy is a way for people to decompress and distract themselves from the stressors within daily life. Purchasing something we want gives us a boost of happiness. It feels like a treat and can be one way to indulge in self-care when done in a healthy manner."

Minkyung Chung, MS, LMHC, therapist
The University of Pennsylvania study speaks to the value of retail therapy, or pampering yourself until you're ready, to boost mood, and not just at the moment. So, buy those new clothes (within reason), get that new hairstyle, go to that concert, or buy a new puppy. Indulge yourself until you're ready to start dating.
7. Go at Your Own Pace When You Begin the Dating Process
This cannot be overstated. There is no common timeline to start dating after divorce. Only you know when your past relationship is truly behind you. For example, if you are still doing a slow burn every time you see your ex-spouse with their new squeeze, you are not really over them. Wait until that burn turns into a genuine, "I don't care."
Related reading: Relationship Advice for Women That Will Help Your Love Life
Divorced people get through and over their divorces at totally different rates. If you need to, stick with a licensed therapist until you both feel that you are ready to enter dating life again.
The best advice is to take it slow. And when you do start dating, keep it casual and light. They should know you are divorced, of course, and whether you are a single mom or dad, but giving out too much personal information too soon can turn off a potential partner. Likewise, if they do the same, especially if they spend too much time trashing their ex, you have one of the common red flags.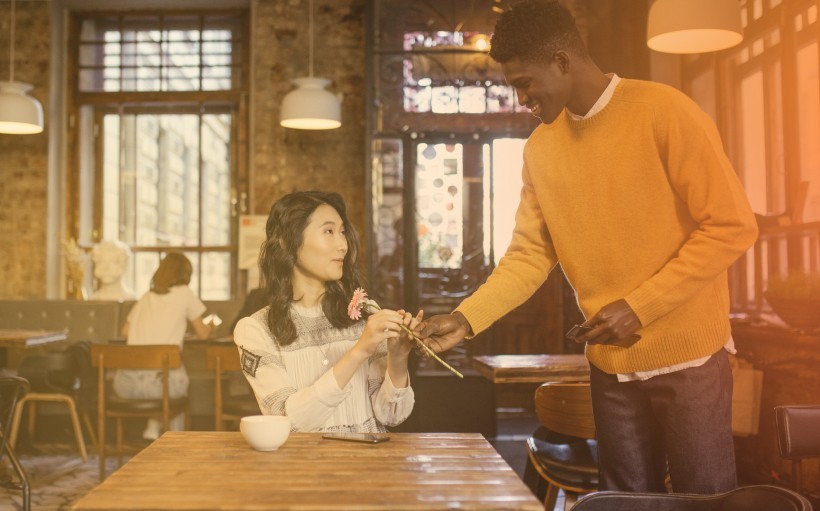 8. Think About Beginning at an Online Dating Service
Online dating for divorced people can be a great alternative to looking for dates in lots of places (e.g., speed dating) or succumbing to well-meaning friends and family who want to set you up. You can access a dating pool of matches based on the profile and bio you provide.
There are so many dating apps out there, you will want to do some research for those that look right for you. Some are free and also offer paid memberships for a higher level of accessibility; some are for swingers while some are for those looking for long-term relationships or casual dating. Decide what you want at this point and choose one or two dating sites that meet your needs.
Here are the benefits of beginning your dating on an online site:
You'll have access to a dating pool of people with similar interests and backgrounds as you
Your dating will remain online for as long as you are comfortable keeping it that way
You will have a chance to chat with many "dates," and almost every dating app will have a video chat as well
If you have a bad feeling about anyone, you can simply cut them off and move on
It's nice to have a first date with a new person on a dating site without having to go out and meet them somewhere and then worry about how you'll end the date if any red flags show up
You have plenty of potential dates to choose from
Related reading: How Many Dates Do You Need to Start a Relationship for Real?
9. Set the Right Time for the First Date
Again, if you begin dating a new person that you become interested in, then you get to choose when and where to have that first real date. This allows you to take things slow until you are ready. In short, you have ample time to see if that potential new partner is a good match.
One thing about using online dating. You must register and compose a profile/bio about yourself. This can be a bit daunting because you really want to be engaging and give just enough information about yourself to pique the interest of another person. And you need to be honest about the biggies – there is a divorce in your life history; you may have kids. But you don't want to give the details at this point. You also need to be clear about what you are looking for in a relationship – a friend, someone to date casually, or a more long-term relationship. You want matches who are looking for the same type of relationship you are.
If you have trouble writing a creative profile and bio, there are plenty of online resources for help.
10. You May Still "Kiss a Lot of Toads"
Once you start dating again, do not expect your first relationship to be "the one." Does it ever happen? Yes. But it's not the norm. Making peace with the idea that you may date many people before you find a person that checks all of your boxes, and even some boxes you didn't have, is the first step in healthy dating.
Related reading: Should You Kiss on the First Date?
This is a new journey that your divorce has provided – take advantage of it. Each person you date will give you more experience and more insight. You may have a bunch of "dud" dates, but just laugh them off and move on. What you have on your side is time.
Just don't jump into a serious relationship with the wrong person. And if you find yourself jumping into one relationship after another, it's time to consult with a relationship counselor. You still have issues, and you need to work through them.
11. Feel Comfortable About Sex
You may miss the good sex you had with your spouse. At least that was one facet of your relationship that went well. And if you have decided that you want to date very casually or even have one-night hookups, that may be what is right for you at first – you're just not ready for that first relationship yet. Just don't go "hog-wild," and, above all, practice safe sex.
There are also plenty of toys and devices out there too. There is absolutely no shame in pleasuring yourself until you are ready to date more seriously and look for a healthy relationship that will be more meaningful.