Second Date Ideas You Should Try
1. Go Somewhere New
If both of you are adventure chasers, you should plan a second date to offer a new experience. This could be something simple that you've never gotten around to doing, such as horseback riding. On the other hand, it could also be an extreme adventure that will get your heart pumping with excitement, such as bungee jumping or skydiving.
This perfect second date idea allows you to share a new experience with someone who'll enjoy it as much as you. An idea based on a common interest will seldom go awry.
2. Make an Activity Out of Dinner
The old dinner date might be the oldest trick in the book, but that shouldn't stop you from planning a great second date.
If you both live in the same city, a dinner date should be more than a pickup and a hot meal. Choose a restaurant that's out of your way, and you can make a mini road trip of it. Other than a great food and wine menu, opt for a restaurant that offers activities, such as a weekly dance class and socials or the monthly trivia night. This is a good date idea that borrows from the classics, and you can never go wrong with that.
Mini road trips are a great second date idea because they'll let you in on stuff such as your date's musical tastes and their knowledge about their country and state.
3. The Farmers Market
Sometimes, the perfect second date ideas are right beneath our noses. A farmer's market is one of the best second date ideas – and it's absolutely free and very entertaining. You'll have the time to strike up a conversation there, and you'll always have something to talk about. Visit different stalls and vendors, and make sure to try out the free samples if they are any.
Strolling through the market is a great idea because you can create other mini-activities from it. For example, you can choose to shop for dinner ingredients, and whoever doesn't make it back on time pays or makes the dinner. In addition, you can make a lunch date out of it by trying out a new vendor.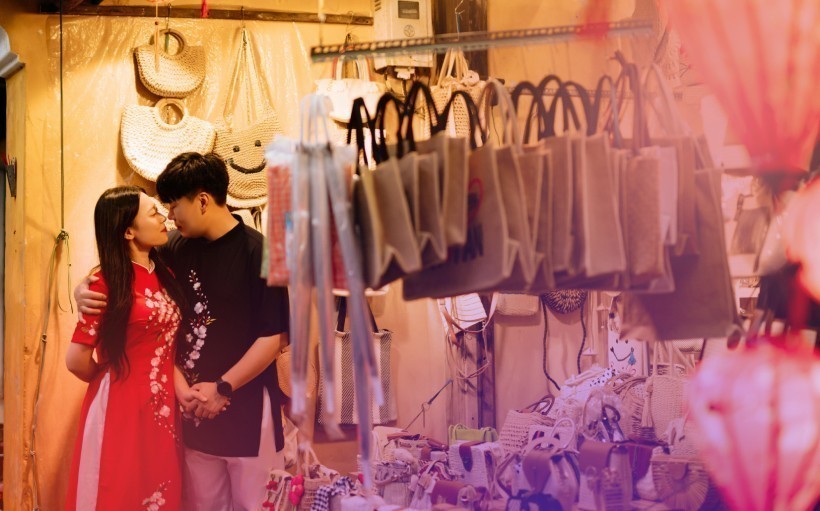 4. Try a Flea Market
Flea markets are a wilder version of a farmer's market where people sell everything else beyond products and foods. Flea markets are a fun second date idea for the couple that loves antiquing and treasure hunting. In addition, it is a great place for those who love thrifting, and it's always a good date if you manage to score a great bargain.
You can buy each other gifts, but make it a more interesting activity by betting to see who gets the better bargain.
For a longer experience, make a breakfast appointment before you both head out into the market.
5. Get on a Hot Air Balloon
Whether you're an adrenaline junkie or a sunset chaser, a hot air balloon ride is a sure bet that you'll both have a great time. A hot air balloon date leaves an impression, and you don't even have to break the bank for it.
Seal the occasion with a brunch or dinner date, and talk about how riding in the sky felt.
6. Try an Outdoor Activity
If you're having trouble planning a second date, go for an outdoor activity. There are a lot of things you can do together, such as hiking or going for a bike ride. Rock wall climbing is a great activity for a couple that wants to maintain their competitive streak while still having a good time.
If you would prefer something low key, you can opt for a swimming activity at your favorite outdoor public pool.
Other examples of great outdoor second date ideas include a stroll through a botanical garden or exploring a local park in your city. These relaxing outdoor activities offer the perfect setting for conversations with your partner.
7. Try Something Nostalgic
If you want to score the absolute date win, go for an activity that strikes up nostalgia for both of you. Go for a round of mini golf, try ice skating, or play a game of laser tag to add that warm, fuzzy feeling of familiarity to the date.
This second date idea will surely bring up topics about your life, such as background and childhood experiences.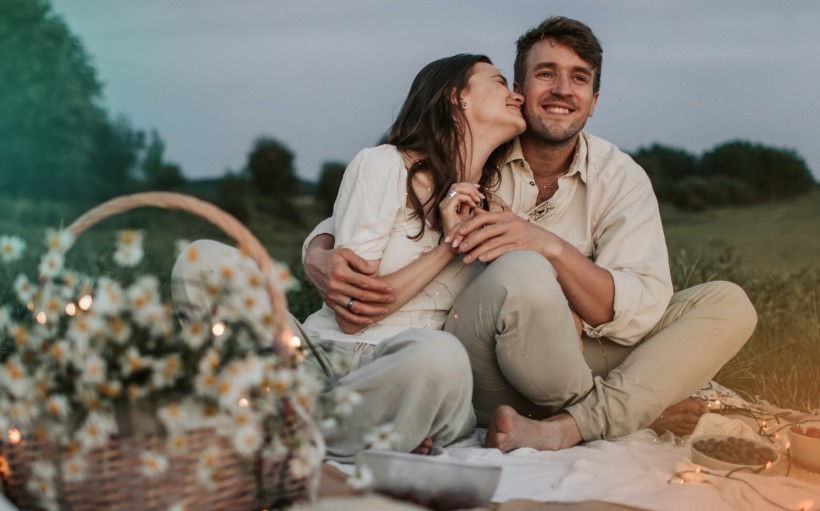 8. An Evening Picnic
Spice your date nights by planning for an evening picnic. You don't need to go to fancy places every weekend—you just need some time together! A picnic date at a local park or botanical garden sets the perfect romantic atmosphere in a relaxed environment.
You can enjoy quality time together without any distractions from technology or other people around you.
9. Cook Together
If you want a fun-filled second date activity that gives you a chance to know your date more, you better clean your kitchen and invite them over for a home-cooked meal. Not only do you put your cooking skills to the test, but you can also open a bottle of wine to help with the conversation flow.
This is a first step towards sharing a hobby, and it shows genuine interest in wanting to spend more quality time with your date. Also, you can try to make something new together or try a new cooking technique. Just ensure you have a backup plan in case you have too much fun and forget about the food.
10.  Wine Tasting Dates
Wine tasting is a fantastic second date idea that might just earn you the third date. This is the only time you can drink from numerous bottles and feel good about it. Wine tasting allows you to enjoy each other's company without any awkwardness. What's more, there are numerous ways you can plan this second date to ensure you both have a blast.
One, you can always make a road trip out of it. You don't have to visit the wine country, but you can always visit the local vineyards around you. However, make sure you don't drink and drive.
The other option is more intimate, and you can do it at your home. Spice up the activity by adding blindfolds, and see who knows more about wine.
11.  Go Bowling
Bowling is one of the best second date ideas because it's super fun and goofy. It's practically impossible to get bored in a bowling alley. In addition, it gives you both a chance to be competitive, one for one, and show off your great bowling skills.
12.  Visit a Rooftop Bar
Ditch the normal bar scene and opt for a stunning rooftop experience. The drinks surely taste better when you have an awesome view and a breath of fresh air. This relaxing atmosphere is a great alternative to the dive-in bar scenarios, and you have a better chance of holding a conversation out here.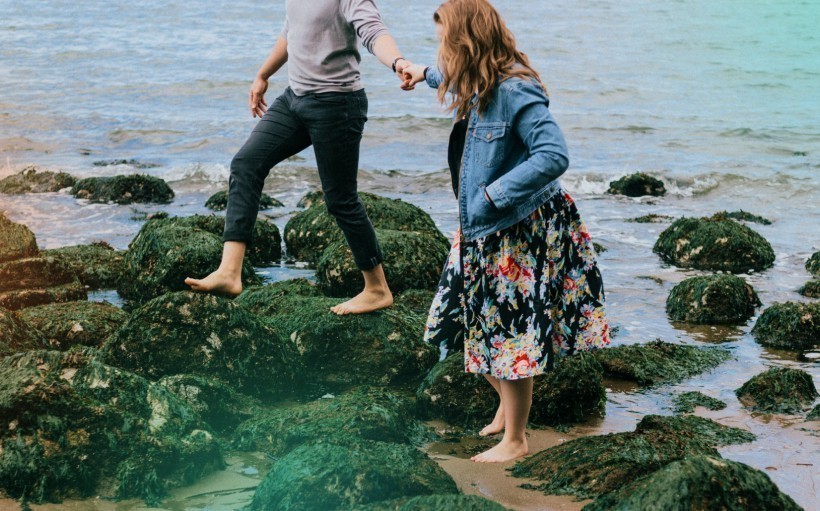 13.  Beach Date
Beaches are often overlooked because everyone on a dating app says they love them. However, they make for good second date ideas, and plenty of activities exist. Other than the cliché walks, you can go surfing, swim, drink cocktails and get a tan. And hey, no one is stopping you from making sand castles.
Top the day off with dinner at your favorite local restaurant, where you can spend more quality time together.
14.  A Drive-In Movie
This is among the classic second date ideas that have survived the test of time. This date option is better than Netflix, and it feels more authentic. Enjoy a good movie from the comfort of your car, and you can be sure that your conversations and intimacy will not bother other people.
15.  Go for an Open Mic Night
If you're still suffering from date jitters, a comedy show is a fun second date idea you should consider. It will help you relieve any stress or anxiety, and there will be no pressure for conversations in between.
Comedy shows are natural icebreakers. Humor is a love language by itself, and you can be sure you'll both have a good time.
16.  Go to An Amusement Park
It's very hard to get bored when you're rattling through roller coasters or bumping into each other with bumper cars. There are also hundreds of games you can try at the arcade to win each other gifts. This awesome day date idea ensures you both have a fun time.
17.  Hit up a Karaoke Bar
Not all date night ideas should involve small talk and eating dinner. Karaoke bars are great second date ideas because they are easy and fun, and there's not much planning involved. It's also a great way to find out whether you share the same taste in music. Do they enjoy cracking it up, or do they prefer slow, soulful music? There's only one way to find out.
18.  Try an Escape Room
If you're looking for a way to get your date to agree on a group date, you can't go wrong with escape rooms. They are a thrilling idea that will get your heart pumping and your brain working at maximum capacity. On such a date, you'll learn how your partner thinks in such situations and whether or not they are a team player.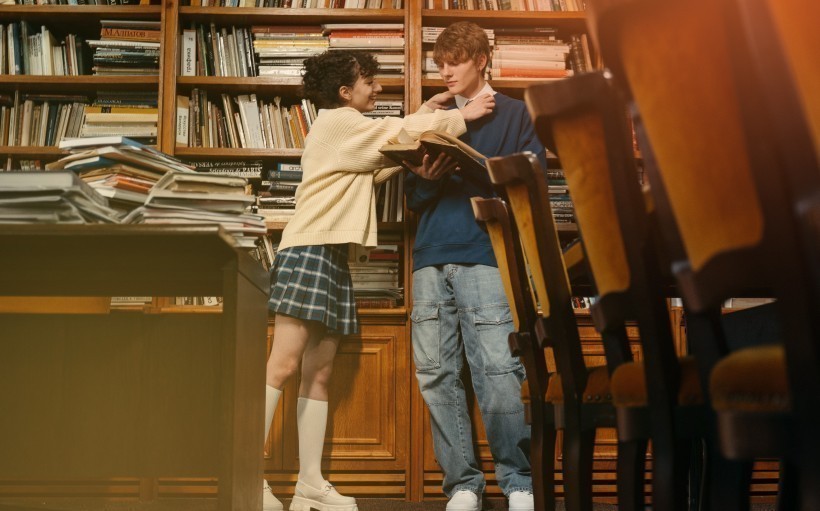 19.  Visit Your Favorite Bookstore
This is the perfect date idea for the bookworm couple. You get to share an intimate part about yourself and also get to learn more about your partner based on the selections they love. By the way, you don't have to like the same writers. In fact, this difference might just spruce up your conversations.
20.  See a Live Music Show
After dinner, head out to a local live music show in your area. Ask ahead what bands or artists will perform so you don't end up killing the mood. It doesn't have to be your favorite music or band playing, but you can be sure to have an exciting experience.
21.  Enjoy an Adventurous Meal
This is a fun way foodies can get out of their food comfort zone, enjoy a meal together, and get bonus points if you together discover a new favorite.
With this idea, you're literally spoilt for choice on what you could eat. You can try seafood you've never eaten before. Alternatively, you can decide to visit a cultural restaurant and sample their cuisine. Big score if the vendor can agree to lay out a spread of their menu samples. Your date's willingness to try out new stuff might determine whether you want a third date or not.
22.  Board Game Night
Plan for a mini-game night and offer a wide selection of board games. This is a great date for when you don't want to go out or the weather is not on your side. Don't forget to ramp up the night by hosting a couple who will be your competition! A double date on game night is a great way of introducing your friends to your date.
23.  Dessert Date
One adorable way to spend an afternoon date is to get your favorite dessert. Nothing beats a cold treat on a warm day, shared over lively conversations with someone you love.
If you can agree on an actual favorite bar that serves themed desserts, you're in for a sweet treat. Alternatively, you can opt to make your own desserts, such as ice cream or cake pops.
24.  Sip and Paint
Planning dates doesn't have to be hectic when you can always pick up a paintbrush. You don't have to be a gifted artist; all you have to do is know how to use paint and a brush. Most studios also allow you to bring your own bottle of wine. Get your buzz on, and don't be afraid to laugh at your silliness.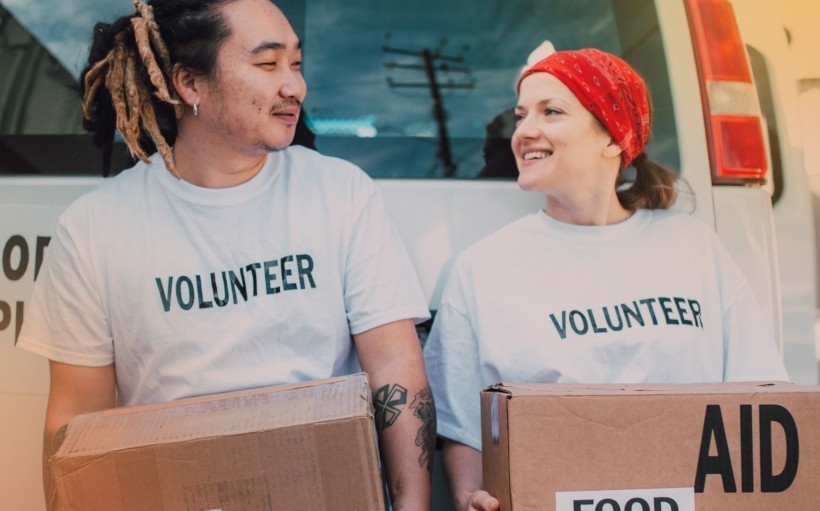 25.  Volunteer Together
Believing in the same causes might make you attractive, but doing something about it will definitely earn you the third date. Activism is a good look on anyone, and your date is sure glad to know you.
So, center your date on an activism cause where you'll both spend time making the world a better place. Donate books or clothing, feed the homeless, plant trees, clean the beach or volunteer at the dog shelter. There are hundreds of volunteer activities you can sign up for.
26.  Watch the Sunset
Sometimes, you'll need to be away from people and other disturbances so you can spend quality time together. Sunset dates are a great way to set a romantic mood for the night ahead. Of course, don't forget to bring a bottle of your favorite wine.
27.  Watch a Live Sports Game
Go for an activity that both of you can enjoy. It would be a great second date option because there isn't much pressure to impress. This way, you don't have to worry about what to wear, so long as it's comfortable. Plus, watching your date react when the score goes up or down in the game is fun. Sports activities are sure to get your heart racing.
28.  Film Festival
For movie lovers who like spending time in front of screens, film festivals are a fabulous way to spend time together. They offer a wholesome experience where you can:
View new projects and works from filmmakers
Check world premiere screenings
Participate Q&A sessions with the production team and casts from your favorite shows
Alternatively, you can opt to go to a comic con event near you.