After all the planning and hundreds of outfit trials, a rainy day might seem like the worst thing to happen on a day date. However, that doesn't mean you should cancel your date. If anything, there are plenty of date ideas you could pull out to save the day.
Planning a romantic date doesn't have to depend on how the skies look, but sometimes the weather might get in the way. As such, it's always advisable to have a solid backup plan in case the rain switches up on you.
22 Rainy Day Date Ideas Worth Trying
Here are our top rainy day date ideas that will ensure you both have a good time.
Related reading: Out with the Cliché Second Date Ideas
1. Go Bowling
Bowling is always an exciting way to spend a date because it allows you to do something fun, and you still have enough time for conversation. It's especially a good backup plan for a first date because you never have to worry about awkward silences and bland conversations. You can both test your bowling skills as you learn more about each other.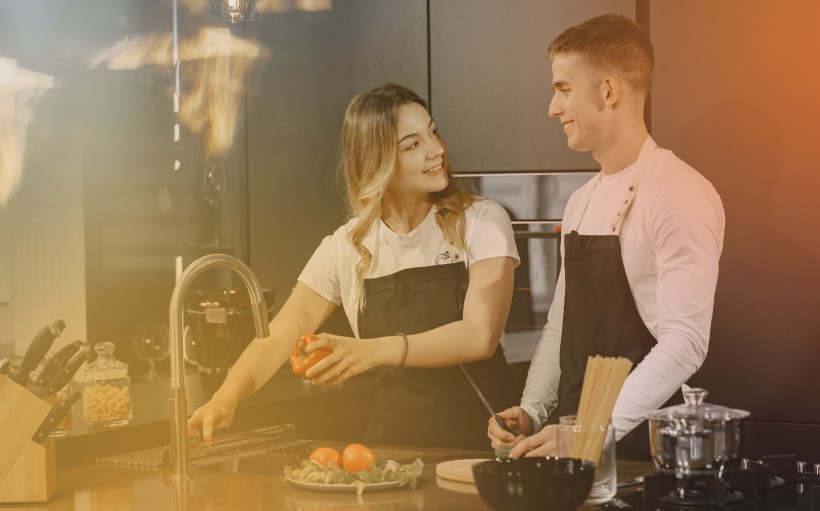 2. Prepare a Meal Together
On rainy days, you might not get to go to your favorite restaurant, but that doesn't mean you both can't enjoy a delicious meal together and open a bottle of wine. This rainy date backup plan allows you to spend more time with your partner.
Instead of settling for something you've made before, how about you both try out a new recipe? Challenge yourself with that recipe you've been putting off, and don't forget to open a bottle of wine. Even if the recipe fails, cooking is a great activity for bonding. If anything, kitchen disasters and epic recipe fails make the best stories.
3. Go for Coffee at Your Favorite Café
There's something strongly romantic about grabbing a hot coffee with your partner on a cold rainy day at the coffee shop you both love.
To switch it up, you can have a coffee-tasting day date instead. Other than finding the best coffee and pastry, you are going to find a new spot to hang out with your partner.
If you think the caffeine might be too much, you can opt for other milder options such as hot chocolate.
4. Go for Karaoke
Truly, there's no wrong time to hit the karaoke bar, regardless of the time of day or night. While it's not as romantic as candlelit dinners, it sure is a fun rainy day date idea.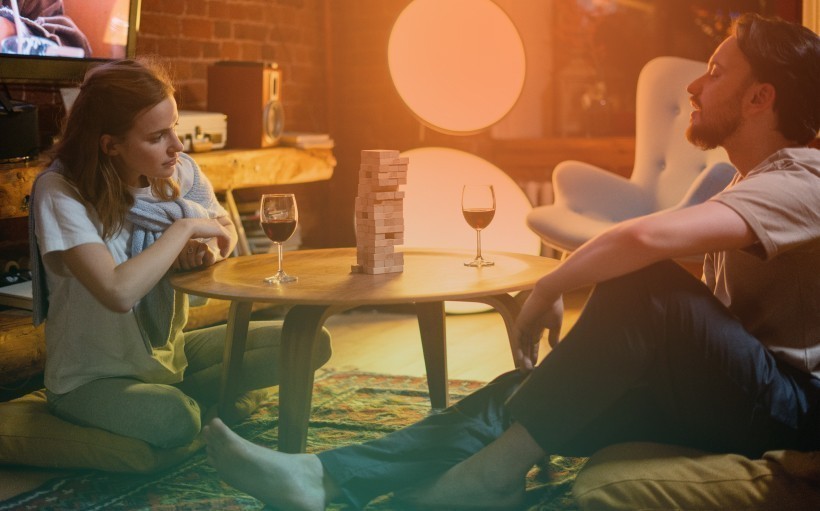 5. A Private Game Night
Spending time indoors doesn't have to revolve around takeout and movies. Instead, why don't you dig out your card and board games and have fun with your partner? This would be the best time to bring out your competitive streak and place silly bets on the game. If you think Monopoly is a great indoor date idea, you should try strip poker.
You could also use this time to learn a new game, or if you're both the creatives, develop your own variation to your favorite board game. The best thing about this is you get to make your own rules!
Take this chance to stroll down memory lane and dig out your old gaming consoles, or you could go for the classic yet romantic pillow fight. Since you make the rules for your rainy day game night, why not throw in a drinking game? It's a fun way to test your drinking limits.
6. Couples Massage
After all the hassles of your week and the frustrations of a rainy day, it's only fair to spend time getting pampered. Although you might get a little wet by the time you get through the door, you'll be very glad of what your day date turned into. Full body massages with essential oils, fruit baths, face masks, aromatherapy, and mani-pedis are only a fraction of all the things spas have to offer.
A relaxing massage with your loved one is the best date idea for gloomy weather.
7. An Art Gallery
Nothing brightens up a gloomy day like colorful and intriguing exhibitions. Exploring culture with your partner will help you bond even on first dates, and you can have deep conversations about the beauty around you.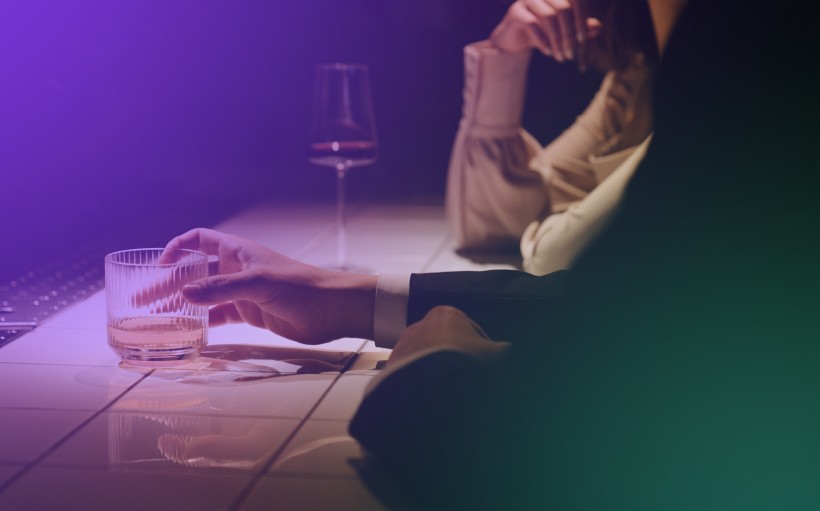 8. Go Bar Hopping
Going out for a few rounds is an awesome rainy day idea, but there are numerous ways you can switch it up to be the best date idea.
For starters, mark out all the bars in your area that host events. A trivia night gives you a chance to compete against other couples. Bar hopping allows you to participate in numerous activities within a single night. Of course, dashing in the rain is only part of the experience.
Alternatively, you can always opt for a bar that offers different games, such as pool tables, darts, board games, or shuffleboard, and you have yourself a game night.
If you're in a social mood and want to make new friends, opt for games that allow you to take on another couple. Double dates are more fun if you both share the same interests.
9. Try an Escape Room
If you're looking for a fun date idea that will help you bond, then an escape room is one of the best rainy day date ideas. This is a great way to spend time together away from the rain to test your teamwork skills. Escape rooms are the perfect plan B because all you have to do is locate the nearest one. No hassle means more fun.
10. Try a Staycation
It would be a great bummer if you had outdoor date ideas lined up, but you were rudely interrupted by gloomy or stormy weather. However, that doesn't mean you have to cancel date night.
Instead, book a room at a fancy hotel and enjoy special amenities like an indoor pool and room service. The best thing about it is that you don't even have to leave town!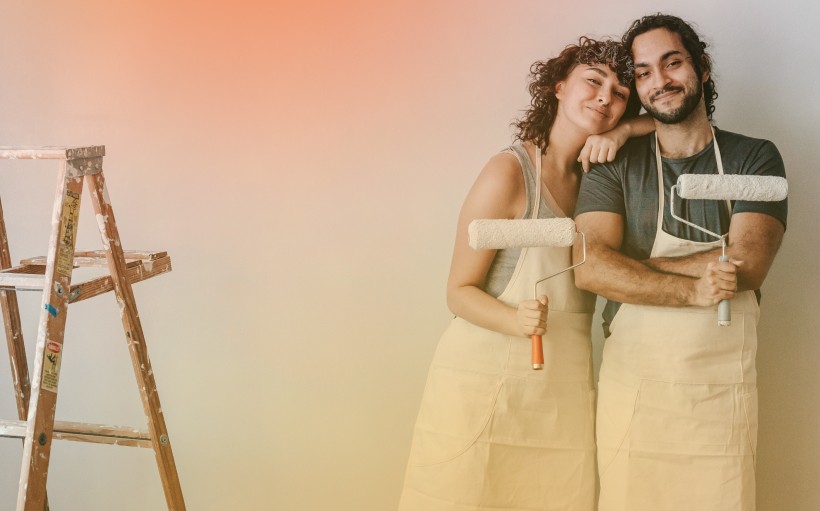 11. Sip and Paint on a Rainy Day
Painting dates are fabulous rainy day date ideas for couples who want to explore their creative sides. In addition, they are a romantic rainy day date activity that allows you to spend quality time with your partner.
The best thing about these activities is that you're allowed to bring your own bottle. As such, you don't have to be anxious and uncomfortable as you paint. Most of these events have an instructor, so don't worry if you have no idea what to do.
12. Go to the Movies
The movie theater is a classic date idea that serves us on so many occasions. First date? Watch a movie. Can't decide on a date activity? Watch a movie, then grab dinner. Stuck indoors because of the rain? Yes, you guessed it right. Go to the movies.
The theater is a good rainy day date idea for when you're too lazy to do anything else. All you have to do is decide on the movie you want to watch. If you want to spend more time, opt for a theater that offers a dining experience.
Alternatively, you can stay home and pop too much popcorn. This way, you can get all cuddly and affectionate without disrupting other people.
13. Have a Creative Session
Rainy day dates can be a chance for you both to get creative and crafty. There are plenty of options for what you could create, and it depends on what you or your partner likes.
You can choose to create stuff for each other, such as photo frames or a memory book. Also, you can fill out a jar with reasons why you love your partner. It's pretty fun to highlight your love story against the background soundtrack of rain falling.
14. Wine Tasting
Wine makes everything more fun and exciting, so put on your rain boots and go find some. If you don't mind the rain, then you can opt for a walk in the rain. Just make sure you're warmly dressed.
15. Shop Till You Drop
If you're looking for fun indoor date ideas that will help you stay out of the rain, then malls are your best option for rainy day date ideas. Just like in your teens, you get to hang out at the mall and look for something to tickle your fancy.
Window shopping is a great way to spend the afternoon on a rainy day date. In addition, you can always make a meal by sampling different treats at the food court.
Don't worry if you don't live near a mall. Instead, pick out a specialty shop and go look at the awesome stuff on display. A perfect example would be an antique store.
If you're a competitive couple, you should arrange a mini scavenger hunt, where you have to find particular stuff within a timed period. Who says rainy days are a bummer?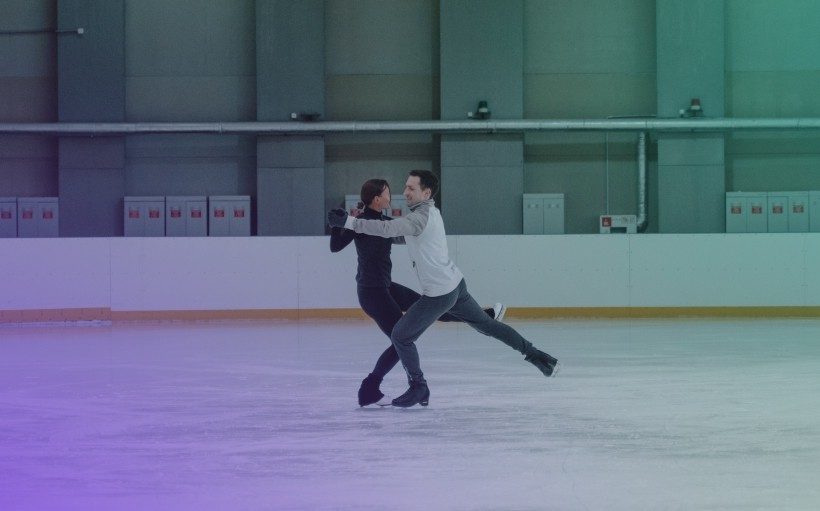 16. Go Ice Skating
This is a great rainy day date you can line up as your second date. It removes the pressure from a confined setup such as a romantic dinner, and you can goof around as much as you want.
This date idea is also a perfect option for the playful couple who want to spend quality time with each other.
Roller skating is a great alternative for those in a new relationship and looking for ways to keep their hands on each other. If there are not many people at the rink, you can ask the DJ to play some romantic music or a song of your choice. Skating is always a great idea, regardless of the weather outside.
17. Draw a Bubble Bath
Sometimes, the only thing you need is to soak in your tub, surrounded by your scented candles with soft music playing in the background. If you think a bubble bath is a fantastic idea, then schedule it for the next rainy day date.
Getting wet in the rain might be fun, but it gets a lot better if you do it inside a bubble bath with your partner.
18. A Mini Book Club
A great rainy day date idea that bookworms would love would be a one-time book club. Snuggle and read together for a few hours, then talk about the book. Because time is a constraint, you can opt for a short story book that you'll be done with within little time.
If you want to generate more warmth on a rainy night, why not read erotica and then show your partner what you read about?
19. Visit a Craft Brewery
Nothing beats getting drunk right from the source. If you're looking for rainy day activities that will keep you warm and give you a buzz, then distilleries and breweries are your best bet.
However, do not drink and drive. Always take a cab if your date activities include intoxication.
20. An Indoor Picnic
Not all great ideas should involve outdoor activities, especially if you're trying to spend time with your partner. An indoor picnic is a great date idea that allows you to spend date night together.
Indoor dates are some of the fun things you can do to bring back the groove and spice in your relationship. If you're at a hotel, ask for uncrowded lobby spaces or conference rooms where you could set up.
You can create the perfect atmosphere for a picnic right at the center of your living room if you are at home.
21. Learn a New Skill
Other fun rainy day activities involve learning a skill together. Thanks to the internet, you can take up a lesson on literally anything, and you don't have to leave your house – in most cases.
Most couples choose dancing lessons because you're learning something and can also get a good laugh out of the experience. Don't let inclement weather get in the way of being experts.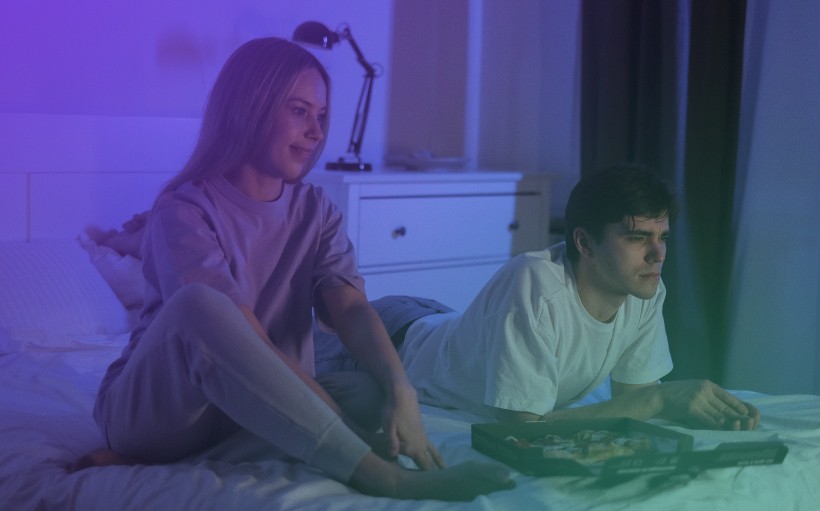 22. Order Pizza and Nap After Eating
Sometimes, the perfect rainy day date night involves chilling with your partner and eating pizza. If you both have busy schedules, you can use this time to rest and enjoy each other's company.
Sometimes, you just need a quiet, peaceful space for just you two to relax, unwind, and of course, make love.