Do you pretty much feel you have a cheating spouse or a cheating partner? It's a bad feeling, sort of like a gut punch – but one that lasts. Of course, you don't want to confront your partner if it's not true.
So, if you think your partner is cheating, you may need to become a bit of a detective to find all the secrets out. But before you hire a detective agency and begin time-consuming and costly investigation, let's unpack those red flags that may cause your suspicion. Clarity about them may be enough for you to see the truth.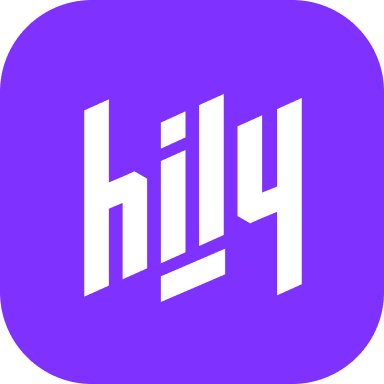 Get Hily dating app! We have over 26 million users with whom you can establish a meaningful connection based on what you're looking for.
Install app
First Signs You're Dealing with a Cheating Partner
"Since cheating is cloaked in secrecy, the person is doing their best not to arouse suspicion in their partner. The cheater's goal is to not get caught and then have to deal with the consequences. They strive to make everything appear normal."

Lesli Doares, licensed marriage and family therapist
Watch for changes in your partner's behavior. Cheating partners will adopt secretive activities or change their schedules and other things. Here are some key signs of strange behavior from an unfaithful partner:
Changed appearance: This may mean they buy new clothes, get a new hairstyle, and start tanning. Or just, in general, become more conscious of their appearance.
Suddenly worrying about body image: They start dieting, join a gym, or buy supplements. These actions are supposed to help them lose weight, build muscle, etc.
Schedule changes: They're suddenly working long hours, complaining that all of a sudden they have to work more because of big projects or an unreasonable boss.
Response delays: They don't answer your calls or messages as quickly as they used to. And when you do call, you often get their voicemail instead of them.
Higher criticism: They begin to "nick-pick" about your flaws.
Sex life changes: They don't seem to want sex as often as usual, or sex becomes more perfunctory like they are performing an obligation. This change in sexual interest may mean they are getting their needs met elsewhere too.
More security concerns: They change the security settings on their phone or computer so you no longer have access. This is a huge red flag as they obviously have things to hide. Most cheaters will be hiding their digital footprint from you.
Hiding the phone: They put away their phone when you come physically near or hide the call log. They don't want you to see where they have been and whom they talked to.
Absent-mindedness: They spend more time on the phone than they used to. And sometimes they have it on silent so you don't know when cell phone calls or texts are coming in. This is shady phone activity that you haven't seen before.
If some of these signs has suddenly become your everyday reality, you're likely dealing with a sneaky person. But it's too early to start accusing – to know for sure, you need to collect more evidence.
Related reading: Characteristics of a Cheating Woman: Pay Attention
Coloring the Grey Zone – Is Flirting Cheating?
Future Faking – A Lousy Dating Strategy
14 Red Flags in Women – Here's Your Checklist
Use Psychological "Tricks" to Feel the Truth
A cheating spouse often has to lie and hide stuff. Thus, one of the ways for how to catch a cheater is using some psychological strategies.
Suppose you have captured some text messages that show where your partner is cheating with someone. Start a conversation about where you'd like to go for a special weekend together and watch their reaction. Their look may tell it all – they'll have a stressed-out moment for sure.
Watch for changes in their usual habits, catch them, and speak up. Ask them to explain that change. For example, if their daily ritual has always included leaving at the same time and arriving back home at the same time, ask why? Watch the eyes for an answer. If a spouse is cheating, they will avoid eye contact.
Another change is the use of their phone. If you have been able to get into their call logs and you see the same number showing up too often, it's a bad sign. Call the number. Try to strike up a short conversation and see if you can get the name. "Oh, I'm sorry. Isn't this Julie?" They may give you their name. Then casually mention that you really like the name and watch the eyes. Your partner may well react in the same way they did when you suggested that vacation getaway.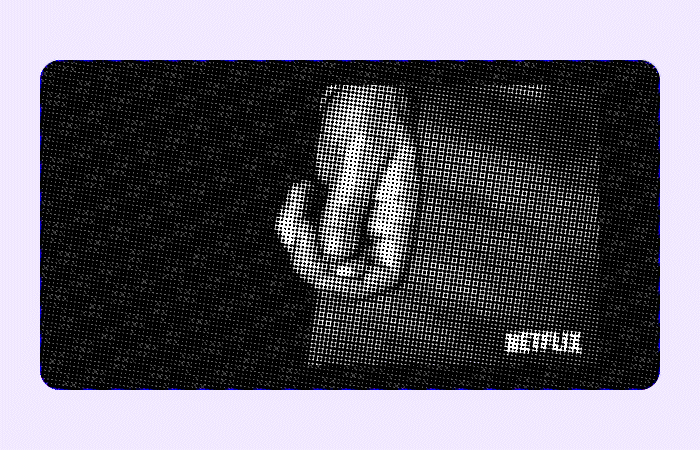 Onto Some Tougher Tactics to Catch a Cheater
If everything we've described above is not working or you need other tools to catch a clear manipulator or liar, here are some things a cheating partner may use. Be careful, though: gathering computer, phone, and tablet data can be trickier because all of this involves knowing or getting passwords, and knowing how and where to look for information.
Think twice: is it really the point to check bank statements and break into their cell phone if you can just leave them and be with someone better? If you're sure, proving something to them is not worth your time.
Related reading: Dealing With Double Standards in Relationships
Cell Phone
A cheating partner will have all sorts of security on their phone, computer, and tablet. These days, it's common to have a facial or Touch ID feature, so you need to try to do something while your partner sleeps to have time to unlock Touch ID and get something. But that's risky and iffy. If, however, the suspect has a phone lock code, you as a sneaky person might be able to glance over and catch that code. Alternatively, you can use "Where's my iPhone" to see where they are from time to time.
ou cannot do this with an Android, unless you install a hidden app on a mobile device and connect their phone to yours. Once done, however, one of Android users will have access to almost everything – all of their text messages, social media activity, phone calls, etc. Each selection is definitely a paid version, and be certain you find a version that has all of the features you want. All paid versions will vary depending on how deep you want to dive.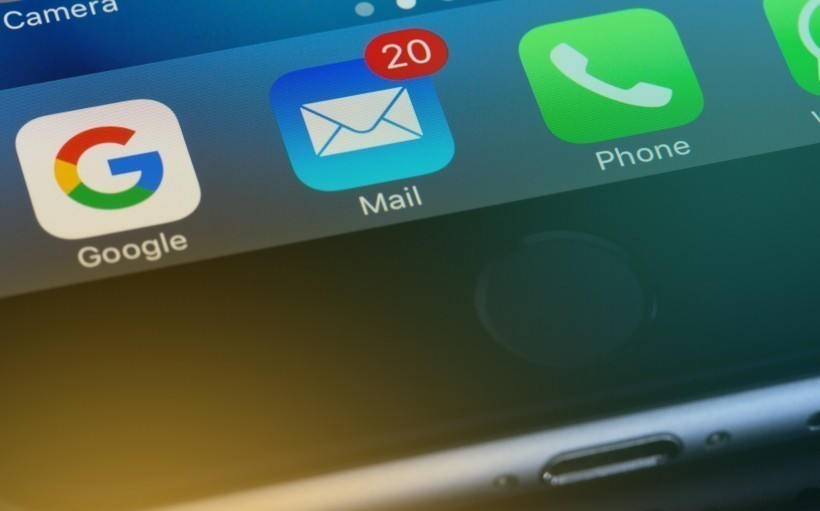 Emails
If you are able to get into your spouse's or partner's email, here's an important piece of advice. It may be far more important to check those that are in the "trash" or "sent" folders. That email trash folder is a great source, especially if they are a bit lazy about emptying it out. These will show those emails and chats that the suspect has communicated to or received from others but does not want to leave in their inbox. Lots of people have been able to catch a cheater by searching through these folders, often finding deleted cheating messages.
Getting into their computer
You may not know your suspect's computer password, but you can as the person your computer has crashed and you need their one to work. Once you're there, access the Google Chrome password hack – a feature that has the saved passwords for all of their accounts. The next thing to check is their Chrome browser history and search bar. Sometimes, people forget to delete this stuff, and there could be a wealth of information, including any dating apps they may be using.
If you have more time, you can access the hard drives for folders, image files, and shared Google docs. If you face a real cheater, you may find things like fake accounts on social media and hidden messages there. You may also consider installing a spyware app to collect more evidence for future. If you are not familiar with shared notes apps, check here.
Social media accounts
It's quite possible that a cheating wife or husband may have more than one social media account on a platform, especially if a spouse cheating knows their partner's friends and family members are there.
If the "victim" can find those platforms via a search on the computer, then they can do a lot of snooping into what is really going on. Some "victims" have been known to set up a fake profile on these platforms and bait their cheater to connect with them.
Uber Rideshare
This is a relatively recent and easy-to-use feature in the repertoire of how to catch a cheater. All you have to do is log into their Uber account, click on "Manage Trusted Contacts," and add your phone number or email address. You will then receive notifications of every ride and can track where they go. Other ride-sharing apps have similar features, by the way.
Check all statements
It's easy to catch a cheater via their bank or phone statement. If you're legally married, all you need to have is access via a Google Chrome password hack. Also, married people who travel a lot may put trips on their charge account with destinations other than those they tell their spouse. This is a pretty good sign that they are up to sexual behavior with someone else.
Another easy way to catch a cheating wife or husband is to check their emails for hotel and flight reservations. Because these are important emails, they are not likely to send them to trash until that travel is over.
You Have the Evidence: Time to Confront Cheating Spouses
"Cheating can be both physical and emotional, and involves breaking the covert or overt boundaries of your relationship."

Samantha Burns, L.M.H.C., couples therapist
So, you have been able to catch lots of stuff – their profile activity on social media, hidden messages, GPS-tracked destinations, or evidence from a private investigator or a personal hacker that they have cheated.
If you're ready, throw down the proof. But expect that when a cheating partner sees it, the first thing they will do is get angry and accuse you of using sneaky ways to catch them. Don't give in, as this can be the last possibility for you to have open and trustworthy conversation. But, obviously, beware your safety first – if facing them is too risky, there wasn't a point of doing all this work you've done in the first place.
Don't lose the focus here is on what they have done – they have accepted that to cheat on you is just fine. But both women and men who are victims of a cheating partner will know that they have relationship problems. Maybe it's time for an ultimatum if it went so far for you.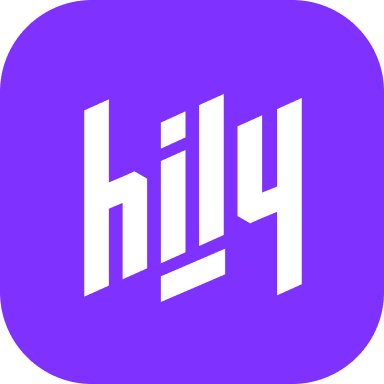 Join Hily community! You'll meet many singles to chat, flirt, make friends with, and start a romantic relationship. Check it out and see yourself!
Check Hily out
Now You Know How to Catch a Cheater
Here is a long list of ways to catch a cheater. You can pick and choose which ones are easy and will require that you be more digitally savvy. For example, can you retrieve messages and chats that your partner has decided to permanently delete? Go for it then.
But think twice, do you really need to trace someone and lose your dignity? In the end, you're the one to pick the method and decide the future of your relationship. And set your value in this situation. Maybe, it's not worthy cheating on them and repeating their mistake?