It's a fact: Americans are actually texting more than they a calling. The reasons for this are pretty understandable: texts are less disruptive than phone calls, are there to be opened when convenient, and can "get to the point" while phone conversations can get off track. And with the 10-second text that will make him smile for hours, it's also a quick way to make a the person you like feel something good for you.
Even couples who value spending a lot of quality time together still text a lot. There can be different reasons for that: to remind of things that need to get done, ask for simple favors or report news about friends and family. Why? Because they both have busy days, and this is an easy, non-disruptive way to communicate.
But among these "routine" messages, how often do you just randomly send your favorite person a romantic message? If your answer is "Rarely" or "Never," or you want to know how to make such messages better, here's the guide on how to craft the 10-second text that will make him smile for hours.
4 Categories of the 10-Second Text Message That Will Make Him Smile for Hours
1. Being Cute and Funny
Life has plenty of funny moments that can be turned into texts that will make him smile all day. A couple of examples were mentioned above, but here are some more:
"I was throwing out leftovers today. And there sat that great bacon and spinach quiche we made together for breakfast last week. What do you think (show a pic of the spoiled dish)? I think we need another night like we had and a new quiche!"
"Woke up again this morning with you on and in my mind. Really, you have to stop infiltrating my dreams and brain in the mornings. You spend too much time there. Can I just get some coffee first?"
With this category of the 10-second text that will make your boyfriend smile for hours, you can cheer up even your best friend!
Related reading: How to Ask a Guy Out Even When You're Totally Awkward
2. Paying Compliments
There's so much you can say! Go back to the list you made of all the things that made you fall for him and have made him your true love. If you have a nice list, you can put together some texts to randomly shoot out whenever the mood strikes you.
Here are some examples you can use:
"Good morning. This message is from the luckiest girl in the world who got to spend last night with the best lover of all. You now have bragging rights in that department!"
"I now believe in love at first sight. The moment you wrapped those wonderful arms around me, my life changed. I'll spend the rest of my life remembering that moment."
"Hey, sexy. If you promise to look like that every morning after your shower, I promise to cook you big breakfasts and do your laundry. Deal?"
"I had a bad day. Your words turned it all around. There's nothing I can't overcome with you in my life. Color me so in love and so grateful."
"You chase your dreams. You go after what you want. It's one of the things I admire most about you. I love you for that. Never stop."
If you need some other ideas, go to the Hily dating app and check out the icebreakers you can use in chats. Most of them are short and pretty romantic!
3. When You Miss Him
If your lover is absent a lot, of course you miss him. And you want him to be thinking about you during this absence too. This might just be the right time to use your words and some visuals to keep the relationship exciting and hot and to make him smile.
If he is absent for several days, you might want to send a text in the morning and perhaps another one in the evening. But there is no hard and fast rule here. You can pick a time that is best for him:
"Woke up this morning thinking of you. Had to take a cold shower. Here I am wrapped in my towel (pic inserted), and I still can't stop thinking about you. When you do get back, you can rip this towel off!"
"Every day in this life with you is like a wonderful gift, even though you're not here, and I miss you so much. You are the 'gift that keeps on giving' like that Energizer battery, even when you're not here."
"I fall in love with you all over again every day since you came into my life. And guess what? My friends are really jealous! I only have words right now, but just wait until I get my hands on you again."
Related reading: Does Distance Really Make the Heart Grow Fonder?
4. When You Just Want to Be Seductive
So, there will be times when it's just a matter of whetting his appetite for you. It's not really about feelings now; it's all about being sexy and stimulating his libido. Think about past sex you have had with him and recall some of the more phenomenal times. Remind him of these and suggest that you may have some new tricks up your sleeve:
"I love you with all my heart of course. But can we just focus on the physical for a moment? Do you remember that first time? Well, I've been thinking about that, and I have a lot to add to it. I'll show you tonight!"
"Like the song says, 'Let's Get Physical.' I've been doing some research and I think you'll like what I've found. My body and my supplies are waiting for you. When can we make it happen?"
"Good morning. Hope you slept well. I didn't. Instead, I spent the night thinking about all that I want you to do to and with me asap. How soon can we make it happen?"
"Remember that glorious night under that cabana on the beach? Well, I'm thinking we can repeat that without all of that sand getting in the way. I've got a beach towel spread out on the floor, and I'll be on it when you get here. And BTW, I've added some new moves to that scenario. You can spend the rest of your day wondering what they might be!"
Related reading: The Best Flirty Conversation Starters
What Else You Can Do to Make Him Smile
Here are the top tips on how to express your feelings while sending the 10-second text that will make him smile for hours.
1. Check Up on Your Own Thoughts
Here are the questions for you to consider:
When you think of him, what thoughts come into your head?
Why is he the perfect man for you?
What about him makes you so unbelievably happy?
What does he do that brings you so much joy?
How does he make you feel special?
What specifically made you fall in love with him?
Reach deep into your head and come up with as many details as you can. Write them down, so you don't forget them. They can be the stuff of which many texts can be created.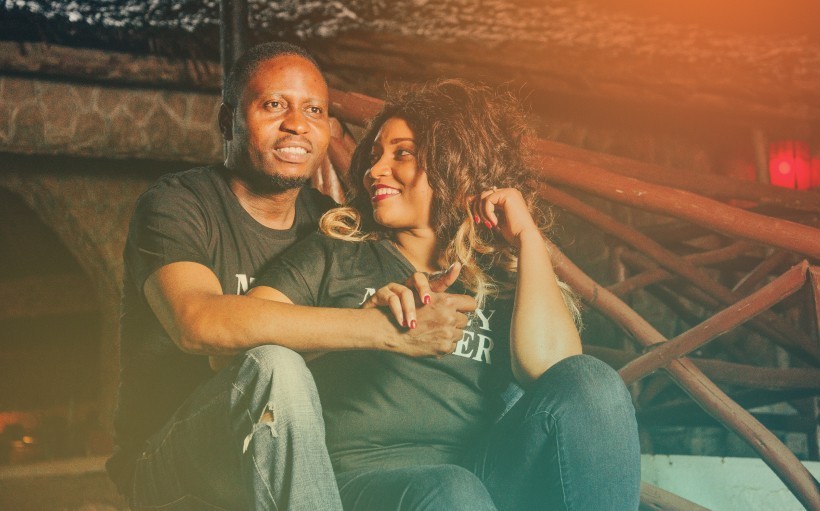 2. Think on What Things Can You Compliment Him on
Here are the things you might love about your partner:
Is he an amazing lover?
Is he just the most handsome man to you?
Are his loving arms an amazing comfort or turn on to you?
Is he a beautiful person inside and out?
Does his smile melt you?
Is his laugh infectious?
Has he given you amazing sex in rocking chairs?
Does he include you in his dreams for the future?
Does he really hear you when you have something to say?
Does he cook amazing meals and/or pitch in on chores?
Do you love his silly jokes or his weird laugh?
Again, write all of this stuff down. You don't want to forget the details when you start creating the 10-second text that will make him smile for hours.
3. Consider the Timing
Text messages sit there until they are read, so you never have to worry about them being deleted before they are read. But here's the thing. You want to watch your timing when you decide to send those cute text messages.
You might think that the best time to send such text messages would be during the day after a night of amazing love and sex. But think about this a bit more. Both of you will probably be basking in the glow of that wonderful last night throughout the day.
Related reading: Right Person Wrong Time – It is Really All About Timing
On the other hand, what if he didn't have such a wonderful day yesterday or last night? Maybe he was stressed over a project, brought work home with him, and was up late finishing up. Maybe this is the time to send him one or two love messages telling him you are the luckiest girl in the world and not a single day goes by that you don't think of him as the perfect guy for you. He has made your world complete, and you wonder how you can feel so much love.
Now, there is nothing wrong with sending the 10-second text that will make him smile for hours after a night of fabulous passion. In fact, if you feel it's right, do it. You know him and yourself better than anyone else. But imagine how a short text after a tough day and night can put a smile on his face and make his world brighter.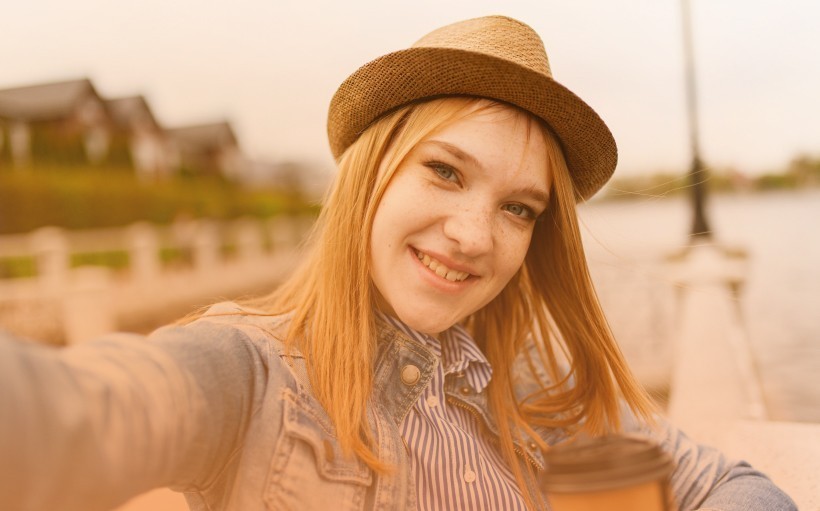 4. Think About Attaching a Photo
One way to shorten long text messages is to "say it" with visuals. Here are some photo ideas that can inspire you.
Sexy Photos
Let's imagine you bought a sexy piece of lingerie. Put it one, take a photo, and write something like, "I can't wait till you get home (or here). I'll be wearing this."
Or suppose you just got a new haircut and style. Send him a selfie that will fill his phone screen with a short message – "Got a new style today. Can't wait for you to mess it up!"
One word of caution here. Be careful how "sexy" you get. You don't want him opening up something that shows off your body parts while others may be in close proximity – not cool at all.
And just another precaution. If you ever show nude body parts, never include your face. You don't know for sure what your future will hold at this point. Not to be a "Debbie Downer," but you don't want to risk such a photo getting into other people's hands.
Related reading: Want Some Spice? Add a Sexual Surprise to Your Sex Life
Not-So-Sexy Photos
Now, your photos don't have to be sexy. They can just be cute. Maybe he is away, and you have a quart of his favorite ice cream. Take a selfie with a big spoonful ready to eat it. Tell him you can't wait till he gets back, so you can feed each other a spoonful.
Here's another idea: Put on a pair of shorts and a T-shirt. Get out a mop, broom, and a bunch of cleaning supplies. Take a cute selfie with all of this stuff and say, "Here's how I'm spending time while you're gone."
These kinds of sweet text messages are sure to make him smile, even get a laugh, and keep your relationship alive.
5. Don't Go Overboard
"An attentive person prioritizes the relationship while maintaining a healthy distinction between being interested and being obsessed."

Dr. Joanne Frederick, licensed mental health counselor
You want to make your man smile and see how great life is with you. And you want him to know that your whole world has become so much brighter because of him. In fact, he has turned your world upside down and given you the fairytale life you've always dreamed of. He's the first person you think of when you wake up and the last person in your head before you go to sleep. And you miss him terribly when you are apart.
So, remind him of you! But don't overdo it. The whole point of these little short text messages is that they come randomly and as little surprises to put a smile on his face and cause him to have a fantastic day. If you send them several times a day or even every day, the newness and the uniqueness wear off. He comes to expect them and may even grow just a bit tired of those message notifications.
So, give it a rest every now and then, no matter how eager you may be.
6. Craft Your Romantic and Sweet Texts When the Moment Moves You
Sometimes, you're moving along with your life, and inspiration hits. You have the right words and know you can make him smile. Fire it off.
But if you are really serious about regularly sending text messages to make him smile and have them ready to go when the message and the moment are right, then when you are feeling creative, write some to be used randomly in the future. You'll find that you want to add to this list as new ideas pop up.
If you have a decent repertoire of romantic and sweet texts, you can look at them tweak them to fit a moment, and send one off when the timing is right. Where do you get that repertoire?
It's time to talk more specifics about those text messages. And to do this, we'll divide them into categories with examples.
Ready to Make Him Smile?
Instead of seeking for a relationship advice from a relationship coach, try to use some of these text messages to make him smile and spark romantic feelings between you two again.
Even if you're not in a romantic relationship, your whole life can become much better if you learn how to ignite hope, love, and other strong feelings with short and sweet words. Whether you're in a long-term committed partnership and spend time together regularly or separated by miles for a time and spending your entire night alone, you can send some romantic and even sexy text messages that will come as a sweet surprise during his busy day.
And they will make him smile – guaranteed – maybe even smile for hours and replace long video calls, if you word them right.